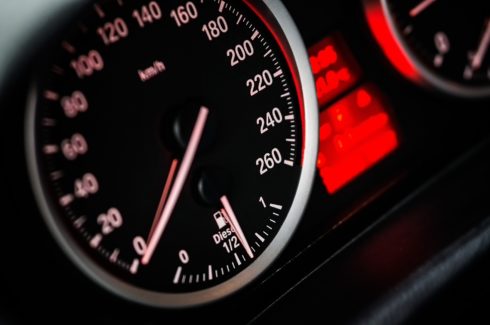 Gartner has released predictions on 10 technologies it believes will drive the future of infrastructure and operations (I&O) in the next few years. 
"To succeed in the digital business era, innovation leaders need to drive 'creative destruction,' often willing to fundamentally rethink the technology architecture, deployment environment and operating models. We have analyzed many transformative technologies and selected the 10 that we believe will have the greatest impact on I&O. These technologies are all highly transformative and will mature within the next five years," Gartner Distinguished VP Analyst Arun Chandrasekaran and Gartner VP Analyst Andrew Lerner wrote in a post. 
In no particular order, here are definitions of those technologies, along with Gartner's predictions for them: 
AIOps
Gartner predicts that by 2022, at least a quarter of large companies will be using AIOps. In 2018, just 2% were using AIOps. According to Gartner, AIOps will bring benefits such as increased productivity, service cost reduction, and risk mitigation. 
According to Gartner, skills and IT operations maturity are the biggest barriers to entry for this technology. There are many culture barriers to implementing AIOps and users will need to acquire new skills to be successful with it. 
Compute Accelerators
These include technologies like GPUs, deep neural network (DNN) application-specific integrated circuits (ASICs), and field-programmable gate array (FPGA) accelerators. Compute accelerators can introduce enhanced performance and efficiency.
GPU accelerators can provide improved performance for parallel compute-intensive workloads. DNN ASICs will lower cost and improve performance and can be used for speech-to-text, image recognition, and natural language processing. FPGA accelerators can enhance performance while also producing smaller energy consumption footprints. 
Gartner predicts this space to grow by at least four times by 2022 from what it was in 2018. Currently, GPUs are the most mature accelerator; ASICs and FPGAs are still in the adolescent and early mainstream stages.
Container management 
Technologies that help operations teams manage containers at scale in their production environments will see a big boost. Gartner predicts that over 75% of organizations will be running containers in production by 2022. 
The benefits of containers, according to Gartner, are the ability to accelerate the application life cycle, workload portability, and improved efficiency of resource utilization. 
DevOps Toolchain
According to Gartner, the DevOps toolchain is a set of tools that covers six main activities in the DevOps pipeline: plan, create, verify, release, configure, and monitor. A well-designed and integrated toolchain can facilitate collaboration among team members and ensure on-time application delivery.
Gartner recommends companies look for tools that handle continuous configuration automation, APM/infrastructure management, and release automation.
In 2018, less than 10% of companies had adopted a standard set of tools to supplement their DevOps practices. It predicts that number to rise to 30% by 2022. 
Edge Computing
Edge computing allows computation to take place closer to devices or the people using them, rather than in a centralized location. This helps keep traffic local and off the network center and  reduces latency and unnecessary traffic. It also aims to establish a hub for interconnection between peers and a hub for data thinning.  
Edge computing is also necessary for enabling the Internet of Things (IoT).
The company is predicting that by 2022, over half of enterprise-generated data will be created and processed at the edge. 
Hybrid Cloud
This integration of public and private cloud combines benefits of public cloud, like cost optimization, agility, flexibility, and scalability, with the benefits of private cloud, like control, compliance, security, and reliability. 
Hybrid cloud enables solutions such as service integration, disaster recovery, cross-service security, policy-based workload placement and runtime optimization, and cloud service composition and dynamic execution. 
Over 80% of companies are expected to have deployed a hybrid cloud by 2022. 
Intent-based networking
Intent-based networking systems (IBNS) can improve network agility and availability, in addition to supporting unified intent and policy. IBNS implementations can help reduce the time needed to deliver network infrastructure services. Gartner also claims that IBNS implementations reduce the number and duration of network outages by 50%.  
Today, less than 15 organizations use an IBNS. Gartner expects over 1,500 large enterprises to have adopted this technology by 2022. 
Next-generation memory
Next-generation memory is a type of memory that Gartner believes can augment and eventually replace DRAM. Next-generation memory offers a five to 10 times increase in local storage capacity, which can be useful for large analytics workloads. It also helps reduce the data center space required.
Intel's 3D XPoint technology is the next-generation memory that is currently furthest along in maturity. Gartner predicts 20% of CPU socket servers with two or more sockets to ship with 3D XPoint NVDIMMs in 2022. Currently less than 1% ship with it. 
NVMe and NVMe-oF 
Short for nonvolatile memory express (NVMe) and nonvolatile memory express over fabrics (NVMe-oF), these two technologies are host controller and network protocols. They leverage parallel-access and low-latency features of solid-state storage and PCIe buses. 
NVMe and NVMe-oF can be utilized in situations where low-latency is crucial. The easiest way to adopt these technologies is to obtain solid-state arrays that support them.
NVMe and NVMe-oF are still emerging technologies, in use in less than 1% of organizations. Gartner expects 20% of new SSA shipments in 2022 to include this technology.
Serverless computing
Serverless computing, or functions-as-a-service, is a technology model in which a cloud vendor handles both running the server and allocation of resources.  Amazon Lambda is an example of serverless computing. 
Serverless often results in reduced costs since resources are only provisioned when they're needed. 
Gartner identifies serverless as still being an emerging technology. It expects 30% adoption by 2022 — up from less than 5% today.