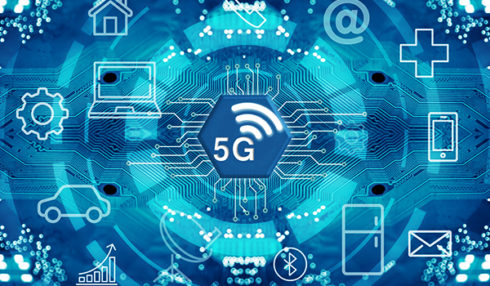 New analysis has found the realization and path to Industry 4.0 will be paved by 5G. According to market research company Frost & Sullivan, the integration of 5G in Industrial Internet of Things (IIoT) systems will enable high-speed, low-latency and large-volume data transfer. 5G-enabled IIoT systems are currently limited to quality inspections, supply chain management, and generic machine control. 
Industry 4.0 is a new industrial revolution where organizations will be able to produce smarter products with manufacturing techniques, IoT and the ability to communicate, analyze and better use information. 
RELATED CONTENT: The 3 technologies that will make the Internet of Everything a reality
"Incorporating 5G in IIoT devices will enable low latency, increase data throughput, and reduce operation time, thus leading to improved overall process productivity," said Mogana Tashiani, Frost & Sullivan technical insights research analyst. "Apart from enhancing the automation of industrial operations and control, 5G-enabled IIoT devices can also minimize the complexity of supply chain networks and warehouse management, helping businesses to efficiently operate in dynamic business environments."
The analysis finds the following sectors will benefit most from IIoT and 5G opportunities:
Banks, financial services and insurance: Through faster transactions, increased accuracy and overall improved system productivity. 
Retail: Through automated in-store transaction, 5G-ready radio-frequency identification tags, and autonomous check out. 
Automotive: Through AI algorithms, sensors and self-driving or autonomous vehicles. Additionally, 5G will provide a connected system with real-time data being transferred and received. 
The analysis also revealed 5G will be key during the wake of COVID-19 pandemic. 
"The low latency will aid in managing the high traffic to e-commerce by improving network accessibility at a faster pace, accelerating online purchases and order placements. Furthermore, 5G-integrated IIoT devices have the potential to disrupt traditional on-site job functions through remote working and virtual meetings. COVID-19 has led to a massive shift to remote working to maintain business operations on par with on-site job operations," Tashiani said. 
The full "Role of 5G Communication Revolutionizing Industrial Internet of Things" analysis can be found here.