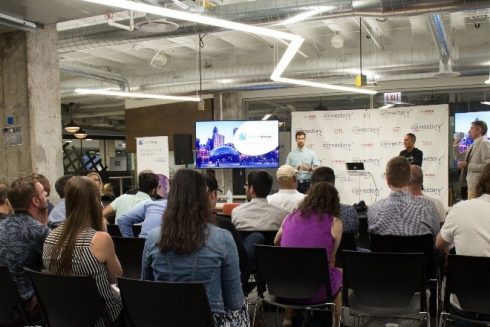 Hackathons, boot camps, and other education-focused coding events can help developers learn new things and improve their skills. Sometimes the work produced at these events can even lead to new companies. 
Such is the case with IoT company Sigfox's three-month Hacking House program. Throughout the program, developers work to solve real world problems. It recently held events in Chicago and Paris, and five of the teams are now going on to launch their own startups or commercialize their products. 
Of the six teams in Chicago, three are planning on continuing to develop their projects and commercialize them, including:
Clever IoT Bracelet: A medical wearable that tracks abnormalities in patients' vital signs in developing countries, such as Colombia. In Colombia, heart disease is responsible for a large number of deaths, and this wearable can help reduce that.
Sano Seat: Helps ensure that elderly patients are treated properly by guaranteeing that wheelchairs are used properly. 
SpaceBot's SURGE: Provides a platform that tracks and monitors traffic and enables a fee-based program to charge vehicles that are on the road at peak congestion hours. 
In addition, two of the teams from the Paris program are forming startups, including:
SymbloTic: Uses sensors to monitor high-risk flood areas and alert the proper municipalities during disasters.
Wellcheck: Provides a solution to help authorities monitor and prevent pollution in drinking water, especially in developing countries. 
The teams will receive ongoing support from Sigfox's network of incubators, accelerators, VCs, and investors. 
"After four sessions of the Hacking House, we're confident that the program has evolved to become a true asset for young, inspired students," said Maxime Schacht, manager of the Hacking House program at Sigfox. "All of the prototypes have met the expectations of their target customers, investors and incubators. We remain committed to helping Hacking House alumnus and future participants access the resources they need to turn their innovative ideas into commercial offerings that solve some of today's most pressing issues."