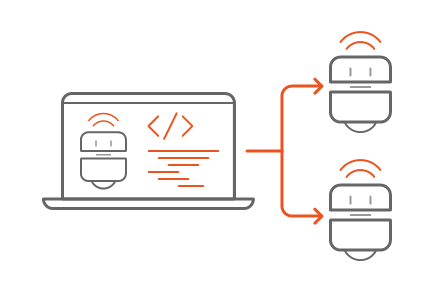 Today, the software company Canonical announced that the fully containerized Ubuntu 22.04 LTS variant, Ubuntu Core 22, is now generally available. 
This release is optimized for IoT edge devices and, combined with Canonical's technology offer, provides Ubuntu's comprehensive operating system (OS) and services to a range of embedded and IoT devices.
Ubuntu Core 22 works to assist manufacturers in meeting the complex challenges that come with deploying devices on time and within budget with a secure, resilient, and low-touch OS, supported by silicon and ODM partners.
"Our goal at Canonical is to provide secure, reliable open source everywhere – from the development environment to the cloud, down to the edge and to devices," said Mark Shuttleworth, CEO of Canonical. "With this release, and Ubuntu's real-time kernel, we are ready to expand the benefits of Ubuntu Core across the entire embedded world."
This release brings users a robust and fully containerized Ubuntu, breaking down the monolithic Ubuntu image into packages known as snaps, including the kernel, OS, and applications. 
These snaps each have an isolated sandbox that includes the applications dependencies in order to make it portable and reliable.
Additionally, it provides advanced security features out of the box. These include secure boot, full disk encryption, secure recovery, and strict confinement of the OS and applications.
Ubuntu Core 22 also brings in partnerships with several silicon and hardware partners, including Advantech and Lenovo. 
The Ubuntu Certified Hardware program works to define multiple off the shelf IoT and edge devices that are trusted to work with Ubuntu.
According to the company, with this program comes a commitment to continuous testing of certified hardware at Canonical's labs with every security update spanning the devices full lifecycle. 
For more information on Ubuntu Core 22, visit the website. To download and start working with Ubuntu Core 22, click here.