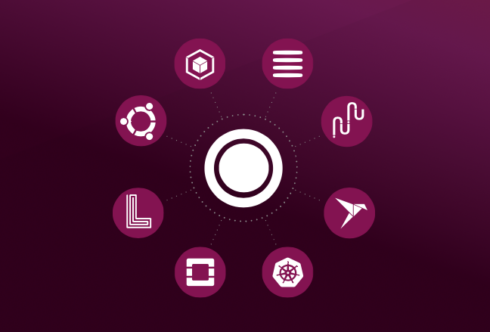 Canonical, the publisher of Ubuntu, today announced that Canonical Kubernetes 1.26 is now generally available for both distributions, Charmed Kubernetes and MicroK8s. This release comes following the company's release of upstream Kubernetes on December 8th.
With this release, users gain access to MicroK8s bootstrap and control plane providers for Cluster API.
According to the company, MicroK8s based clusters deployed with Cluster API benefit from several MicroK8s features, including automatic patch-level upgrades, a set of addons intended to ease the cluster deployment and operations, and the ability to easily deploy any Kubernetes version.
MicroK8s has also introduced new tracks for EKS-D, a Kubernetes distribution based on Amazon Elastic Kubernetes Service (EKS). These new tracks work to bundle the extra patches from the EKS Distro as well as multiple addons for storage and authentication.
Additionally, the 1.26 release brings users new addons, such as Ondat to run stateful workloads at scale; KWasm, tooling for cloud-native WebAssembly; Sosivio, the next Generation Kubernetes Security, and more. 
This release also offers a new charm developed by Canonical in order to enable OPA gatekeeper on Charmed Kubernetes distribution. With this, a popular community policy controller can be installed, managed, and upgraded easily within the lifecycle management of Juju.
Lastly, Canonical Kubernetes 1.26 includes support for Kube-OVN BGP, Kube-OVN traffic monitoring, MetalLB enhancements, and a new default OS series.
For more information, read the blog post.