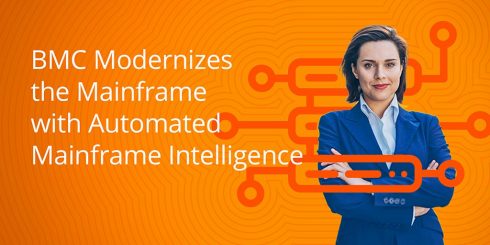 IT solution provider BMC is bringing artificial intelligence to the mainframe. The company announced automated mainframe intelligent solutions at BMC Mainframe in NYC today.
BMC AMI will include machine learning, domain expertise, intelligent automation and predictive analytics for managing, diagnosing, healing, securing and optimizing the mainframe process.
"Enterprise IT teams are experiencing complexity at an accelerating rate, and data and transaction volumes are exploding – all while trying to manage a changing workforce, close the skills gap, and optimize costs," said Bill Miller, president of ZSolutions at BMC. "With AMI, we are freeing up IT staff to work on high-value initiatives by removing manual processes through intelligent automation. BMC AMI will automatically analyze dozens of KPIs and millions of metrics a day, and proactively identify, predict, and fix problems before they become an issue."
The new AMI offerings will include BMC AMI autonomous solutions and enterprise connectors.
The automation solutions will allow IT operations to intelligently and automatically detect and address performance degradations and disruptive outages before they happen. The capabilities will extend to the company's security management, DevOps, performance availability management, and cost and capacity management solutions.
The enterprise connectors will connect critical business data from the mainframe to the enterprise in order to simplify the management of business apps, according to the company. It will provide real-time information and metrics to a variety of data receivers.
"AMI combines decades of domain expertise driven by an understanding of what organizations are challenged with, as well as what metrics determine success or failure. BMC's AMI solutions monitor key performance indicators, predicting slowdowns and outages with enough notice to be able to recover," the company wrote on its website.