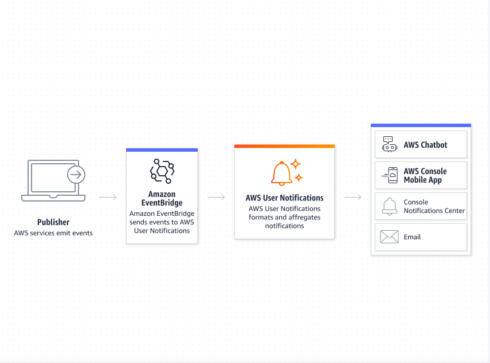 Amazon is making it easier to consolidate notifications across all your AWS services with the launch of AWS User Notifications.
The new feature is a capability in the AWS console that provides a single location for managing notifications across multiple AWS accounts, regions, and services.
According to AWS, there are over 100 services that can utilize this feature, including Amazon S3 object events, Amazon EC2 instance state changes, AWS Health Dashboard events, Amazon CloudWatch alarms, and AWS Support case updates. 
The notifications include a link to the relevant service console, where customers can view the current status and take action. 
From the console, customers can configure the delivery channel for these notifications as well. They can be delivered through email, chat, or push notifications in the AWS mobile app. 
Customers can also set advanced event rules so that notifications only get set if certain conditions are met. 
They can also select the frequency of notifications to either get a notification whenever something important happens or just get a few notifications a day.