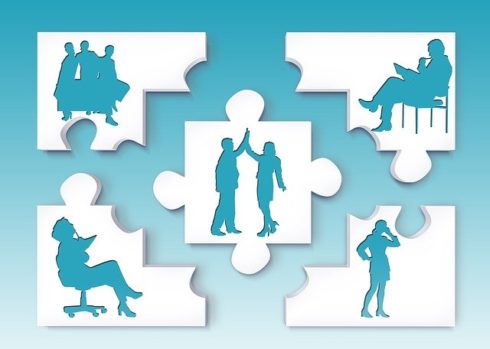 In 2020, the focus is no longer solely on transformation. Rather, all eyes are on ways to grow and remain competitive in a world where enterprise mobility is a must. Modern businesses are more dependent than ever on data and analytics with a constant barrage of new and necessary tools. With this increased dependency comes less tolerance for delays and outages, especially with rising service demands and shorter windows for maintenance and upgrades. Additionally, this increased reliance on technology comes with a deluge of platforms and software that all claim to be industry leaders and market changers. As we learn how to excel and outperform competitors in this new, tech-adept world, here are six steps that you can take to enable an IT team's agility to adopt and deploy the newest and most innovative IT strategies.
Embrace your digital worker
Even outside of IT teams, users and enterprises everywhere are interacting with digital workers. Whether it's a smart assistant through an IoT device, a chatbot through a web page or an enterprise digital assistant, the automation and creation of digital workers help streamline and augment workflows. Working side by side with the digital worker, IT teams can leverage bots across service management processes and subsequently ensure seamless experiences and accurate results. By spotlighting the digital worker and programming each one to excel in its given function, enterprises are able to provide superior customer experiences, centralizing efforts to best provide for users, and giving human workers back the time to innovate rather than focusing on routine troubleshooting. Furthermore, companies using digital workplaces are able to win the war on talent by showcasing their progressive and unique working environment, where top candidates are learning to expect from employers.
Achieve operational excellence with AIOps
AIOps is disrupting IT operations management and will continue to do so. The technology is used today to avert problems, cut costs, improve customer experience, and free IT personnel to focus on tech innovations. It elevates the strategic importance and visibility of IT to the business by improving the performance and availability required, no matter how complex environments become.
Bringing AI into IT operations is growing rapidly among the enterprise as adopting an AIOps strategy transforms monitoring and event management with the result driving significant benefits across operations and processes. By combining the power of big data, machine learning, analytics, and automation, enterprises can gain access to predictive analytics and actionable insights to help avoid and even predict roadblocks. This allows for continuous innovation, all through one single pane of glass.
Harness pervasive intelligence 
In some industries, surprising twists and turns are beneficial and cutting edge. While technology can be this way, the one thing organizations don't want to be a risk factor is their infrastructure. Across industries many factors remain unknown throughout the development process. By incorporating pervasive intelligence, those unknowns become known enabling better learning, predicting, analyzing and automating. Practicing pervasive intelligence allows enterprises to see around corners and demystify digital transformation, and ultimately understand more about the technology that drives the business. 
Practice vulnerability intelligence
When aiming to build successful, useful technology solutions, organizations often struggle with developing strategic security implementations. One of the most important elements of any enterprise structure is putting the correct guardrails in place to prioritize security and minimize vulnerabilities. By initiating advanced analytics and automation to data management, IT teams can feel confident they're finding and fixing security vulnerabilities before it becomes a critical issue. Remediating vulnerabilities and misconfigured resources by way of automation can strengthen security and help operations and security teams protect even the most complex hybrid cloud environments.
Establish a clear cost understanding
The last thing that any business wants is to spend money on unnecessary services and solutions. Establishing a clear understanding of where funding is going, where it is most needed, and which solutions will help garner the best results while tracking towards long term goals helps keep the rails on the track. With this visibility, organizations can ensure that their budgets fuel uninterrupted growth, while simultaneously avoiding resource outages and constraints that impair service. With this end-to-end cost visibility, organizations can right size the utilization of technology resources, resulting in getting more from the IT budget—ultimately delivering better results for the business.
Adopt a platform for the autonomous digital enterprise
As the technology industry embraces automation and artificial intelligence more than ever, employees must prepare for a future in which human intervention in IT infrastructure will no longer be the norm– it will be an exception. 
By embracing this next revolution in IT – the autonomous digital enterprise – companies will be able to deliver next-generation service and operations experience. Through the adoption of an end-to-end platform, especially one powered by cognitive technologies, enterprises can achieve modern self-service within the digital workplace. Businesses will also make progress moving toward an autonomous digital enterprise through technology innovations in AIOps, edge computing, the convergence of IT service management and IT operations management, SecOps, and DevOps. 
At a time where technology is evolving at break-neck speed, it's critical for IT teams to adopt the tools necessary to remain competitive. Digital transformation is a path of no return, and as our dependency on these new technologies continues to increase, if enterprise organizations don't take steps like the ones above, they will be left behind.