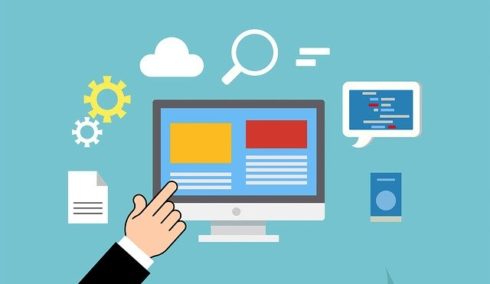 Software as a Solution (SaaS) applications have taken the business world by storm – and there is no sign of their growth slowing anytime soon. Gartner  recently reported that the SaaS market totaled $80 billion in 2018, and predicts it will grow by 80%, to $143.7 billion, by 2022. 
While software sectors including Customer Relationship Management (CRM), Enterprise Resource Planning (ERP), graphic design, and others have quickly jumped onto the SaaS bandwagon, the data protection sector has been more hesitant. However, broad adoption of public cloud services and the growing maturity of the SaaS market have now made companies confident that SaaS can be trusted to protect one of their most valuable assets – their data. With more data and applications moving to the cloud, it also increasingly makes sense to put backup where the data is.
In addition, SaaS backup and recovery solutions can now deliver capabilities that are as powerful, reliable, and secure as their on-premises counterparts. Moreover, these solutions can do all this while providing the additional benefits of SaaS — ease of use, cost savings, and agility.
RELATED CONTENT: Commvault launches SaaS data protection solution Metallic
So, what should you look for if you are thinking about adopting a SaaS solution for backup and recovery? The main thing to keep in mind is not to compromise. You should put the same capabilities on your SaaS backup and recovery solution checklist that you put on your other solution checklists. Specifically, you want to ensure your SaaS backup and recovery solution offers you breadth, depth, and flexibility. 
Breadth: You should be able to back up and recover critical data from a wide variety of on-premises servers, cloud platforms, and endpoints. In addition, you should be able to protect various data workloads, including data from SaaS applications like Office 365. 
Depth: You should ensure your solution provides you with deep levels of functionality, ranging from multiple levels of security to granular recovery of data at the individual file level. 
Flexibility: You should make sure that the solution is flexible enough to scale to protect both the data you have today and the data you will have tomorrow. Flexibility should also extend to choice – allowing you to choose the pricing plan and backup storage infrastructure that makes sense for you. 
Breadth: Can it backup and recover various types of data, wherever it resides?
Today, critical data is likely to be found in environments ranging from on-premises servers, to SaaS applications like Office 365, to cloud services like AWS or Azure, to employee laptops. The types of data you have to protect are also diverse – not just file data, but VMware and other in-cloud virtual machines, as well as Microsoft SQL databases. 
Many SaaS backup and recovery solutions can protect some types of data, or protect data located on some environments. However, few have the enterprise-grade technology needed to protect many different data workloads, or data stored on a variety of environments. Carefully consider what data you need to protect and where you need to protect it and ensure your SaaS solution can backup and recover this data in a time and manner that will keep your company's operations humming.
Depth: Does it offer you the security and other functionality you need?
You shouldn't have to sacrifice deep levels of functionality when you select a SaaS backup and recovery solution. This is particularly true when it comes to security functionality. You'll want multiple levels of security that leave ransomware and other attackers pulling their hair out, including data encryption in flight and at rest, and two-factor authentication. A backup solution that offers AI-driven anomaly detection can provide you with an added layer of protection against ransomware.
In addition to looking for deep security functionality that allows you to sleep easy at night, also look for other functionality that allows you to get home early. For example, SaaS backup and recovery solutions with advanced indexing provide granular recovery data capabilities that allow you to recover data at the individual file level, reducing the time it takes for you to get back any lost data. 
Flexibility: Can it address your growing company's evolving business needs?
While one of the main ways we associate SaaS with flexibility is scalability, SaaS doesn't inherently scale. A SaaS solution's scalability is determined by its architecture, not the fact it is in the cloud. For this reason, many SaaS solutions may have scalability limits, both in the amount of data they can store and number of users they can support before performance is compromised or, worse, backups stop working. This can especially be a problem when it comes to backup and recovery, where a fast-growing company might find its data protection needs are increasing exponentially. 
That is why it is important to test your SaaS solution, and confirm that it has the enterprise-grade architecture needed to scale from tens to hundreds or thousands of terabytes. Without this scalability, you might find your backup and recovery operations slowing to a crawl or even stopping as your business grows.
Beyond scalability, perhaps the other way in which most people associate SaaS with flexibility is price. You should ensure that your SaaS backup and recovery solution allows you to pay as you go for the amount and type of data protection you need. However, while pricing flexibility is important, also look for flexibility that goes beyond price. For example, will the solution allow you to back up your data to not just the SaaS solution's cloud, but also to your on-premises infrastructure or cloud storage, so you can improve performance or lower your costs? 
Enterprise-grade SaaS backup and recovery has arrived
Though we have waited a long time, enterprise-grade backup and recovery has finally come to the SaaS market. If you can ensure a SaaS backup and recovery solution has the breath, depth, and flexibility required to meet your company's needs now and in the future, you might want to start protecting your data with SaaS.