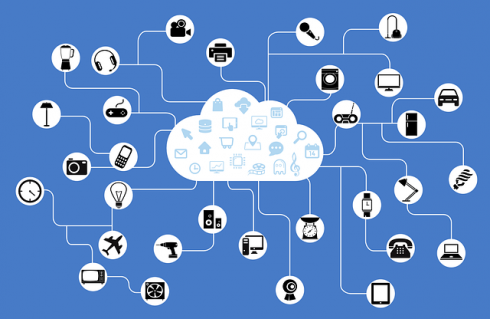 In ABI Research's recently released Smart Manufacturing Platform Assessment report, the firm describes drivers and inhibitors that platform providers and manufacturers need to be aware of as they implement Industrial Internet of Things (IIoT) platforms.
These findings include:
Platform providers need to deepen, broaden and enhance their platforms' capabilities to integrate emerging transformative technologies like augmented reality (AR) and artificial intelligence (AI).
Platform providers need to sell to IT while working closely with OT.
Manufacturers must choose partners that will provide consulting and ongoing support as they evolve.
Pierce Owen, principal analyst at ABI Research, says, "If platform providers hope to keep their offerings relevant, they must work with suppliers of other transformative technologies to provide the most valuable functions and components. For instance, AR applications require business rule functions, digital twin functionality, near real-time metrics, zero-touch onboarding, and advanced analytics features."
The trend is for companies that have built a piece of software for the IIoT to label it a platform. The result? IIoT platforms come in a variety of flavors. Owen suggests the 'platforms' that most suit that word fill the role of an application enablement platform (AEP). He describes an AEPs role. "AEPs extract data from devices and move it to applications based at the edge or in the cloud. This platform might have connectivity or device management tools. It might also act as a data orchestration system and include an app store or have app development capabilities whereby users can create and access applications that generate insights from their data."
ABI Research points to Siemens Mindsphere as the current pack leader, largely due to Siemens' domain knowledge as an automation supplier, its M&A strategy, R&D budget and its size. Siemens added 2,900 digital manufacturing customers in 2017, doubling its total from the start of the year. In addition, ABI Research concludes that Siemens has a large installed base of its own physical products that it can connect Mindsphere to, a large ecosystem in the manufacturing sector, and its own manufacturing facilities where it can perform internal use PoCs that drove customer growth.
Most other IIoT platforms specialize in a specific piece of application enablement or microservice like fog computing or processing raw sensor data. ABI Research sees FogHorn Systems as a key innovator in real edge computing and complex event processing (CEP) at the edge. ABI Research says that FogHorn's main challenge now is shifting from a successful start-up that made a few big deals to embedding its software on millions of devices and helping customers with large-scale implementations.
"Adoption of IIoT technology will accelerate in 2018 as manufacturers overcome their fear of the cloud and the acquisitions of Siemens and PTC start to mature. During this acceleration, several AEPs will grow and pick up market share, but only those who expand the depth and breadth of their capabilities and transformative technologies to provide more value to more customers will sustain that growth," concludes Owen.