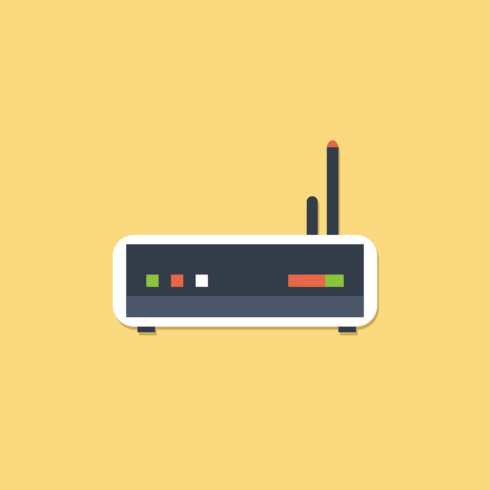 It is amazing how quickly technology is advancing. It seems like just yesterday we launched Wi-Fi 6, and we've already had a number of variants. This month, Qualcomm began sharing the coming capabilities, one of which, given the launch of the Apple Vision Pro – announced in June at Apple's Worldwide Developers Conference –, is a potential game-changer that will open up a new field for smartphone expansion and capabilities.  
Let's talk about Wi-Fi 7 and one wireless feature that could enable a massive change in how we enjoy content. 
As you would expect, Wi-Fi 7 will be a significant improvement in wireless connectivity. These improvements include a 60% speed increase over Wi-Fi 6, latency reductions down to 2% for a 50% improvement, and it has a power efficiency improvement of 30% to 50% depending on implementation. But with the advent of products like the Apple Vision Pro, that will not be enough. This latest spec includes the ability to better use the 6GHz band, and it can use multiple access points at once to provide network performance that no single access point could meet using current technology.
Qualcomm is launching three classes of Wi-Fi 7 products,
the FastConnect 7800 for devices,
Networking Pro Series for professional-grade networking, and
the Qualcomm Immersive Home platform.
As with all other advancements, Wi-Fi 7 will initially only appear on the most premium of devices and will waterfall down to lower-cost devices over time. 
But one thing makes this vastly different – High Band Simultaneous (HBS) Multi-Link connectivity.
HBS Multi-Link
As we move to head-mounted displays with the performance of the Apple Vision Pro, (I am currently testing the very similar Goovis G3 Max), you either have to build an integrated solution or use a USB/HDMI cable to get the performance needed for 4K. Bluetooth just doesn't have the bandwidth. But HBS Multi-Link does not just allow you to connect to more than one access point, you can connect to multiple, high-bandwidth accessories like 4K head-mounted displays. 
This is important because, if you are connecting to a set top box, desktop, laptop PC, or even a smartphone, it is far more convenient to go wireless than to have to deal with the cable. And as we start moving to more capable cars where this might provide built-in entertainment for those that are not driving, the need for high performance wireless connectivity will only increase. This will eventually include the driver given the advance of autonomous cars.
I think this is a potential game-changer because it enables products like the Goovis G3 Max to go wireless and better compete with more expensive products like the Apple Vision Pro. Currently, Goovis G3 Max is a better deal at around $850 compared to around $3,500 for the Apple Vision Pro, but it isn't as elegant since it requires a wired connection to its media player, PC, smartphone or game system. If the Goovis G3 Max could lose the need for a wired connection, it would look more like the Apple solution while costing only a fraction of what the Apple device costs and still be able to connect to more things. This would be a significant advantage to users over the far more limited (in terms of connectivity) Apple Vision Pro.  
This is not to suggest that Apple will not respond to this threat. It certainly will. But competition is a good thing, and Wi-Fi 7 HBS Multi-Link should enable whole new classes of visually focused 4K and, eventually, 8K head-mounted solutions. 
Wrapping up: Wi-Fi 7 HBS Multi-Link is a game changer
Wi-Fi 7 is a significant improvement thanks to HBS Multi-Link. It promises a very high-performance connection not only to multiple access points but to multiple high-bandwidth devices. Thinking beyond 4K and 8K head-mounted displays, this could include higher bandwidth streaming cameras for security, safety and surveillance, improved remotely controlled robotics, much deeper and faster connections to remotely operated equipment, and file transfer speeds we have never seen on most wired devices, let alone wireless ones. Wi-Fi 7 looks to be a game changer and I can hardly wait for it to arrive. 
I wonder what Wi-Fi 8 will bring us?