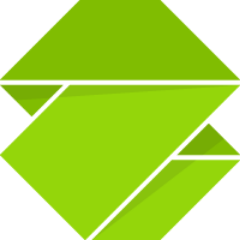 ZeroStack has announced the availability of its DevOps Workbench. The tool will allow developers to create workbenches from a combination of open source and commercial tools using one-click deployment.
"I&O leaders are under intense pressure to deliver services to production faster to enable the business to pursue opportunities and respond to threats that may endanger the entire enterprise," wrote George Spafford and Ian Head, researcher directors at Gartner. "In Gartner's Fall 2017 Enterprise DevOps survey, 76 percent of respondents indicated that they are using DevOps in regulated situations, which is an increase from 47 perfect in 2015. Clearly, the DevOps use is evolving rapidly and can work in regulated environments with pragmatic adaptation."
The ZeroStack DevOps Workbench will feature more than 40 preferred developer tools to speed up the development process as well as extensible templates that will enforce consistency among development teams. According to the company, the software adapts to a developer's existing hardware and gives IT more visibility and control over development infrastructure.
"Our DevOps Workbench delivers the ultimate in developer and IT productivity," said Kamesh Pemmaraju, vice president of product management at ZeroStack. "By automating infrastructure management while giving developers the flexibility to choose their own environments, we accelerate software development to enable digital transformation."
As part of the announcement, the company is adding OpenMake's DeployHub Pro Continuous Deployment solution to the DevOps WorkBench. OpenMake's solution provides agentless software release automation designed for agile DevOps.
"We're in the business of making developers more productive, and we want our solutions available in as many places as possible," said Tracy Ragan, CEO of OpenMake. "By adding DeployHub Pro to the ZeroStack DevOps Workbench, we are opening a new channel that provides single-click access to our solution from within the ZeroStack private cloud."