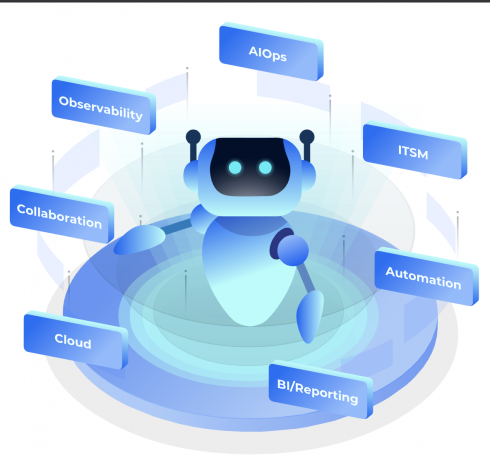 CloudFabrix announced a strategic partnership with Verge.io to provide a complete data center transformation.
CloudFabrix is a provider of the AIOps and Observability platform that scales and accelerates digital IT life cycle planning and autonomous IT operations, while Verge.io is a software-defined data center (SDDC) company.
The partnership will combine CloudFabrix's AI-based Asset Intelligence and Operations with Verge.io's data center virtualization OS.
With full data center virtualization and the intelligence around IT assets, once-siloed infrastructure assets can become fully utilized with minimal effort while avoiding infrastructure costs. 
The partnership will revolve around CloudFabrix's newest Robotic Data Automation (RDA) platform that powers AI/ML tasks, advanced analytics, and end-to-end digital IT automation. 
RDA uses data bots and low-code pipelines that enable automated data preparation, data integration, data sharing and hyper-automation across IT functions like AIOps, Observability, ITSM, and DevOps/SRE, according to the company. 
"Never before has the combination of AI-based Asset Intelligence and a data center virtualization operating system been used to assure a successful data center transformation," said Bhaskar Krishnamsetty, the chief product officer at CloudFabrix. "We're incredibly excited to work with Verge, who's well known for pioneering the Software-Defined Data Center space, to facilitate the smooth transition to a Verge.io virtualized data center with minimal risk for our clients."