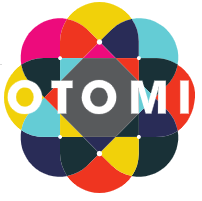 Earlier this week, Red Kubes open sourced a community version of its container platform Otomi. Otomi is a platform that can be run on top of Kubernetes. 
According to the company, Otomi was originally developed using a developer-first philosophy with the 12-factor app methodology. Red Kubes' goal was to create a management platform for Kubernetes that embraces existing open-source projects and is open and flexible to change with time. 
Key features of Otomi include an OSX like interface, single sign-on, multi-tenant onboarding, central policy management, automatic deployment, and more. 
The interface in the community edition shows admins the logged in user and teams they belong to, the settings in use by the cluster, the list of clusters in use, and the list of admin applications and team applications.  
It currently integrates with other solutions like Prometheus, Loki, Grafana, Istio, Jaeger, Harbor, GitLab, and more.  
"We see companies spending a lot of time on Kubernetes and struggling with reinventing the wheel all by themselves," said Sander Rodenhuis, founder and CEO of Red Kubes. "We're laying down the tracks to guide users through the Kubernetes wild-west with a production-grade integrated solution to guarantee predictability, fast time to market and secure operations."