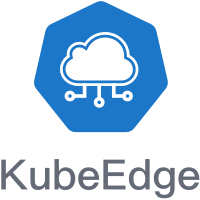 KubeEdge brings container orchestration and device management to the edge. Built on Kubernetes, it provides infrastructure support for networking, deployment, and synchronization between the cloud and edge. 
The project has a number advantages, according to the team. For one, the edge allows large volumes of data to be secured and processed locally.
"With business logic running at the Edge, much larger volumes of data can be secured & processed locally where the data is produced. Edge nodes can run autonomously which effectively reduces the network bandwidth requirements and consumptions between Edge and Cloud. With data processed at the Edge, the responsiveness is increased dramatically and data privacy is protected," the project's GitHub page stated. 
It also simplifies development by supporting MQTT, which allows developers to create custom logic. 
Finally, KubeEdge offers Kubernetes-native support and makes it easy to deploy complicated machine learning, image recognition, and event processing.