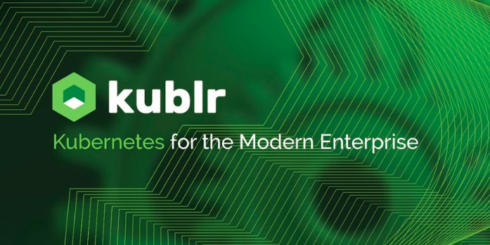 Kublr Enterprise Platform 2.0  Private Preview is now available. The updated platform is meant to improve multi-site orchestration and help customers jumpstart Kubernetes journeys. 
"Our mission is to ease cloud native adoption for enterprises with heterogeneous environments and strict security and governance requirements," explained Slava Koltovich, Kublr CEO. "Kublr's multi-site orchestration ability, Kublr Cloud, and Kublr Accelerators represent three giant leaps forward."
The company also announced Kublr Cloud and Kublr Accelerators as well as a technical preview of Kublr Version Management, which enables users to upgrade to new Kubernetes versions. The Kublr Accelerators are packaged services and subscriptions designed to help organizations migrate apps to cloud-native environments.  
Sysdig cloud-native security hub
The new security hub is designed to provide and share Kubernetes security best practices and configurations. As part of the hub, the company will donate its Falco project and resources, the open-source Kubernetes runtime security project. The hub hosts Falco rules for Kubernetes control plane, container images, and detection rules. 
The next phase of the hub will be to include rules and configurations for other Kubernetes security tools, the company explained. 
"It is amazing how quickly Kubernetes has evolved, but there is still security work to be done. Some of the core security features within Kubernetes are still emerging and configuring open source projects takes expertise," said Loris Degioanni, founder and CTO at Sysdig. "By creating a home for users to find and share policies, we will be able to rapidly grow expertise across the community, which improves [the] security of Kubernetes environments for everyone."
Datadog to support AWS CloudFormation new capabilities 
Datadog announced new support for AWS CloudFormation. AWS recently announced it would enable users to manage third party resources more easily. The new support enables users to create and manage AWS and Datadog configurations in a single CloudFormation template. 
"Companies are relying on CloudFormation more than ever to automate infrastructure provisioning on AWS. Customers want the same safety, predictability, and speed to manage non-AWS components too," said Amjad Hussain, director of AWS CloudFormation. "Users can now enjoy the ability to easily setup and maintain their Datadog resources as code, just as they do for the rest of their AWS services."
Codefresh announces a $100 million open source fund
The fund is meant to foster the growth and expediency of open-source projects and is offering grants up to $1 million. The grants will go towards improving DevOps, systems and processes as well as projects that improve the quality of code.  
"Open source is part of every project and drives change in the modern world at an incredible pace," said Dan Garfield, chief technology evangelist of Codefresh. "Codefresh has contributed to open source projects related to Kubernetes such as Helm and Chart Museum, and many open source projects have used Codefresh to power their CI/CD and software delivery supply chain. The Codefresh $100 Million Open Source Fund is a way to give even more back to the community that has embraced and empowered Codefresh from the beginning."