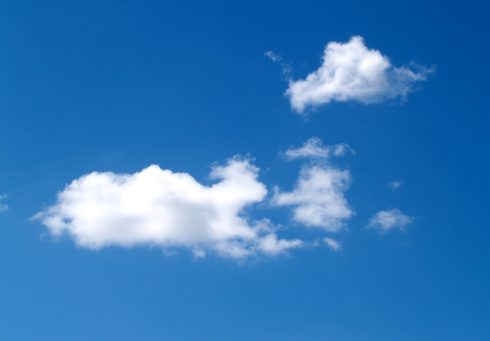 The recent announcement of Anthos by Google Cloud is a big move in managing hybrid cloud models. Google strengthens its position in the cloud space, where Azure and AWS are leading with a respectable margin. Anthos is an open-source platform that allows applications to run and migrate on-premises, in the Google Cloud and also with other public cloud service providers (Azure and AWS).
Hybrid Cloud is here to stay
Organizations are challenged with hybrid cloud management problems or vendor lock-in with a single cloud service provider (CSP). For organizations to move workloads across CSPs, teams have to consider the different vendors and rewrite whole applications or change configurations. Experts believe that Anthos will make this a thing of the past. Google launched Anthos with the foresight of being a hybrid cloud management leader in the market.
Before Google, IBM tried to resolve hybrid cloud management challenges by acquiring Red Hat. IBM's acquisition of Red Hat was a move towards developing and growing solutions for enterprise-level hybrid solutions to the customers. Red Hat's OpenShift was a sweet spot for IBM to help enterprises move their workloads between multiple clouds and take significant steps for developing a monopoly in the private cloud integration space.
While this acquisition was in 2018, Google was developing containers to overcome internal development and deployment challenges. Later they were challenged with the management of containers and came up with Kubernetes. Containers are very small in size and organizations can end up in a lot of them, making it difficult to manage. Kubernetes enabled the management of container technology by automating and simplifying daily container workflow. The automation of deployment, scaling and managing containerized applications makes it easy to realize the full potential of container technology.
Google made Kubernetes open-source and it became instantly popular among developers as it makes container management easier. Kubernetes helps organizations to manage on-premises and cloud containers but still carries some challenges that were inhibiting organizations from adopting hybrid cloud completely. With growth and adoption for greenfield applications, Kubernetes became the standard choice, but for migrating old/existing application, there still was no clear path. For migrating existing applications and workloads, developers had to work with each cloud provider's APIs and different technologies. Kubernetes was able to help companies manage complete on-premises and cloud, but separately, a single umbrella for all of them was still lacking.
The launch of Anthos to manage, monitor and visualize Kubernitized applications will further boost the adoption of Kubernetes. Previous attempts towards hybrid cloud management were infrastructure focused but Anthos is developed with a developer focus  to reduce the pain of migrating applications from on-premises to cloud or even between rival CSPs. Anthos provides the capability to update cloud services, allowing on-premises, public, private cloud management of containers.
Anthos solves the challenges of migrating workloads from on-premises or other cloud environments without changing the underlying VMs or other infrastructure. The configuration management in Anthos provides an option of policy as a code to adhere to all security and compliance standards across all hybrid deployments. Anthos is a platform that frees developers from the worries of applications deployment by unifying cloud management across different CSPs and on-premises. This will help businesses to move applications between environments and clouds easily and to keep the experience consistent.
Cloud Agnostic Paired with Digital Transformation
Technology has evolved so much that everything is possible – be it on the cloud or on-premises. It is just the applicability part where every organization has to do their own homework. Without worrying about the infrastructure and workloads, it is easy for organizations to choose the cloud and how it changes the course of application modernization. The efforts towards application modernization will fuel digital transformation and building applications that can be managed and migrated across environments. We are excited to see how organizations will take different approaches towards modernizing customer-facing applications and what will it bring for development teams.