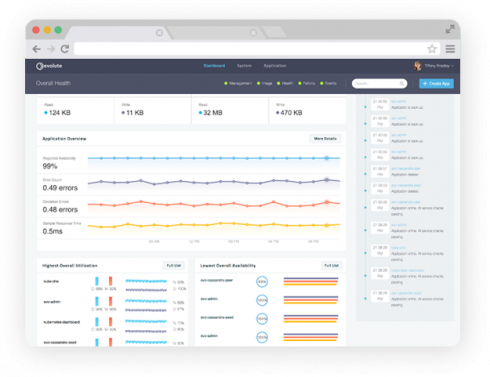 Cloud migration and container company Evolute launched the first version of its enterprise software platform. The launch of its enterprise container and migration technology is designed to help IT teams reliably migrate and run software apps between computing environments faster, and at a fraction of the cost as virtualization solutions, the company explained.
According to the company, the complexity of apps, processing and networking issues has made virtualization costly and time intensive. Businesses are making the move to containers because of its ability to scale, minimize complexity and cost of the cloud. "By shortening implementation and leveraging its speed, Evolute reduces organizational downtime and enables enterprises to achieve new capabilities in their infrastructure. This allows enterprises to recover time spent performing maintenance to achieve continuous operations measured at up to $1 million per hour in savings," the company said in an announcement.
Evolute's key features include reduced implementation time, scalability, enhanced security, flexible storage, management and legacy application support.
In addition, the company announced its induction to the Chevron Technology Ventures' Catalyst program, which works to accelerate and promote technology companies in the Houston area in things like "smart oil fields, advanced materials and other core software and systems technology."
"We are honored to work with Chevron as a part of CTV's Catalyst program. Large enterprises need a lightweight, less costly and scalable environment which can allow applications to move between clouds and closest to the places in which they compute," said Kristopher Francisco, CEO and founder of Evolute in the announcement.