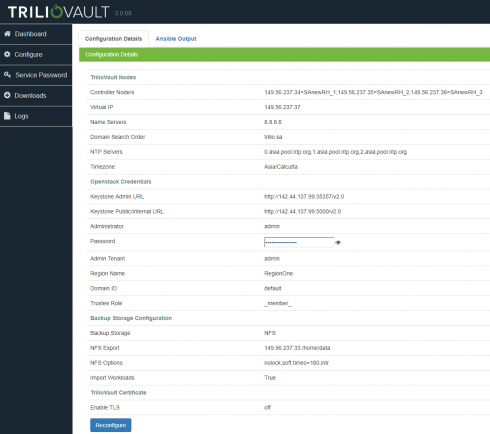 Trilio has announced the latest release of TrilioVault, version 3.0. According to the company, this release marks a step forward in providing data protection to OpenStack and KVM users as they build public, private, and multicloud infrastructures.
TrilioVault 3.0 expands the solution's backup target options by adding support for both on-premises and cloud storage via AWS S3 and Ceph S3, which support AWS and Red Hat Ceph Object Gateway. Users can use Trilio with S3 to back up to software-defined object storage, build a disaster recovery strategy using AWS geo-replication or Ceph replication, and store backups directly to AWS.
Backups will now include tenant network topology in every snapshot of every workload, ensuring that data is there when needed. It also eliminates the risk of human error when configuring another method of protection.
TrilioVault 3.0 includes built-in high availability, and users can choose to deploy a single node or a three-node cluster with high availability.  In the event of failure, new jobs will resume on other nodes without further interruption or manual intervention.
This release also improves cloud lifecycle management with support for Red Hat Director, Mirantis Cloud Platform, and Ansible.
Finally, the company added a new diagnostics GUI and the ability to centrally manage TrilioVault.