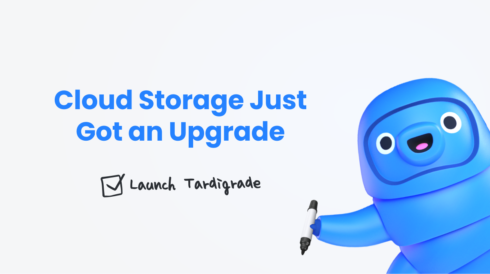 Storj Labs has announced its Tardigrade Decentralized Cloud Storage Service is now generally available. According to the company, the solution is backed by enterprise service level agreements and is S3 compatible, easy to implement and highly available. 
"Decentralization benefits the cloud in many ways, and our first customers are already seeing how it improves security, privacy, and resiliency, while also lowering costs," said Ben Golub, Storj Labs executive chairman. "As the first decentralized cloud storage service backed by enterprise SLAs, Tardigrade is poised to make a huge impact on the cloud for business of all types, our partners, customers, and end-users."
Storj Labs explained that during its beta period the solution achieved 100% file durability for users as well as on par or better performance than S3 with over 99.95% availability. In addition, the service features end-to-end encryption and a zero-knowledge architecture. 
As part of the release, Kafkaesque, Fluree, Verif-y and CNCTED have launched Tardigrade connectors to enable their users to store data on the cloud storage solution. Additionally, any open-source project with a Tardigrade connector will receive a portion of the revenue generated by those users for cloud storage bills through the Tardigrade Open Source Partner Program. 
"Many open source companies have attempted to address the threat of Amazon, Microsoft, and Google through new licensing models. We feel that the solution is not a new kind of license, but a new kind of cloud," said John Gleeson, Storj Labs vice president of operations. "Over 80 percent of cloud workloads run on top of open source software, however these companies only receive a small percentage of the revenue. We're pleased to launch Tardigrade into production so our open source partner program members can start generating revenue when their users store data in the cloud."