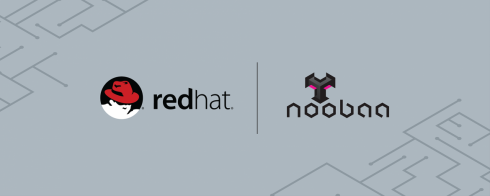 Enterprise open-source software company Red Hat wants to get a handle on unstructured data stored across multiple cloud infrastructures with its acquisition of NooBaa, developers of an early-stage multi- and hybrid-cloud data management solution.
"NooBaa's technology enables application developers to define policies for their data and its life cycle by providing an abstraction layer on top of existing object storage systems such as Amazon S3, Google Cloud Storage, and Azure Blob Storage in the public cloud or on-premises with Red Hat Ceph Storage," Ranga Rangachari, vice president and general manager of storage at Red Hat, wrote in a blog post. "By abstracting the underlying cloud storage infrastructure for developers, NooBaa provides a common set of interfaces and advanced data services for cloud-native applications. Developers can also read and write to a single consistent endpoint without worrying about the underlying storage infrastructure."
In addition to expanding the capabilities of the Red Hat's current storage technologies, Red Hat OpenShift Container Platform, Red Hat OpenShift Container Storage and Red Hat Ceph Storage, Rangachari explained that the advanced data management NooBaa brings to the company's portfolio will also allow for more efficient development of data-driven applications.
"We believe that the combination of data resiliency features and greater ease of data migration between cloud providers adds to Red Hat's value proposition around application portability," Rangachari wrote.