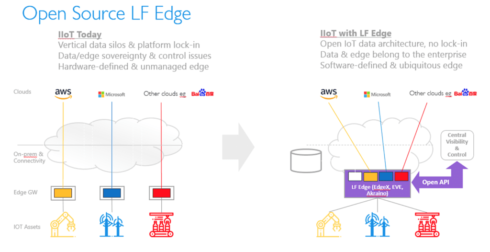 The Linux Foundation umbrella projects LF Edge and LF Networking have reached new milestones that highlight trends that set the stage for next-generation technology.
"Indicative of what's coming next, our communities are laying the groundwork for markets like cloud native, 5G, and edge to explode in terms of open deployments," said Arpit Joshipura, the general manager of networking, edge and IoT at the Linux Foundation. 
Acceleration within networking and edge is marked by the culmination of cloud-native and 5G, a adoption of a new way of compliance and verification out in the open (via OVP), and OPNFV celebrates its sixth birthday as CNTT prepares to issue its Baraque release and OpenDaylight issues Aluminum, its 13th release.
At the edge, unification has happened according to the Linux Foundation with projects such as  Akraino, EdgeX Foundry, and Fledge having delivered deployable code. Meanwhile, the new LF Edge Vertical Solutions Group is working to enable easily-customized deployments based on market/vertical requirements. 
Next week's virtual ONES event will offer demos on agile adoption in the VNF/CNF-based network service industry, self-healing using streaming analytics and observability for latency-sensitive Kubernetes workloads, and more. 
Additional details on the event are available here.