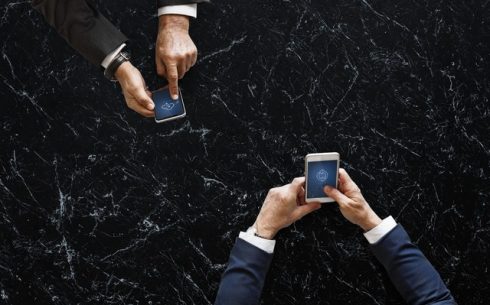 The Linux Foundation today announced LF Edge, an organization created to establish an open framework for edge computing. LF Edge consists of five projects that will make up a software stack dealing with location, latency and mobility differentiation, according to the foundation's announcement.
According to the Linux Foundation, the projects include:
Akraino Edge Stack, which supports high-availability cloud services optimized for edge computing systems and applications;
EdgeX Foundry, for building an open-framework for edge computing;
Home Edge Project, a framework and ecosystem for running devices in the home;
Open Glossary of Edge Computing, which provides a concise collection of related terms; and
Project Eve (Edge Virtualization Engine), for the creation of an open, agnostic standard edge architecture for on-premises and off-premises hardware,network and applications.
"As the IoT increasingly trades legacy embedded devices for cloud native computing devices with greater compute power, edge and IoT developers need vendor-neutral platforms and a shared vocabulary for deploying and securing their devices," the Linux Foundation wrote in their announcement of LF Edge. "Industries including industrial manufacturing, cities and government, energy, transportation, retail, homes, building automation, automotive, logistics and health care all stand to be transformed by edge computing, which by its nature spans many different systems, domains, hardware and software."
The foundation pointed out that LF Edge will bring together what it calls a fragmented edge market even as the number of edge devices is said to exceed 20 billion by 2020. "In order for the broader IoT to succeed, the … market needs to be able to work together to identify and protect against problematic security vulnerabilities and advance a common, constructive vision for the future of the industry," the foundation's announcement read.
At the heart of edge computing is data, collected by devices ranging from oil wells to wearable health care-related sensors. Nelson Petracek, CTO of TIBCO, said, "The information that organizations have collected is going to broaden, and you're not going to be able to bring all that IoT data back and process it and make a decision and send it all the way back to the device [to act]. Devices are going to have to become more autonomous. Not only is it rethinking the way in which analytics are used, but where it runs. You're going to see more of that pushed down to the edge.
"Edge computing," he continued, "will still require moving data back and forth, but in a lot of ways the data is going to be different, so IT staff is going to have to get used to managing a lot of metadata, and get more into information context management. The devices are all of a sudden running analytics and just making decisions on their own. It's like whoa, wonder why and how it was doing what it was doing, and why it did what it did. That's where that information context management comes into play, and you may have devices just send back the answer along with the context around the answer, and you'll need to manage that across however many edge devices or endpoints you're going to have. Metadata management becomes more important than it was before."
LF Edge already has the support of many founding members, among them Arm, AT&T, Dell EMC, HPE, IBM, Intel, Juniper Networks, Red Hat, Samsung, WindRiver, Zededa and many more.