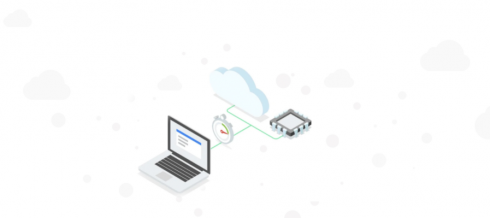 Google Cloud announced a new virtual machine family, Tau VMs, that delivers price-performance for scale-out workloads. 
The first instance type in the Tau VM family, T2D, is based on Gen AMD EPYC processors and it enables the VMs to scale out workloads of any public cloud provider available today. 
According to Google, Tau VMs offer 56% higher absolute performance and 42% higher price-performance compared to general-purpose VMs. 
The Tau VMs come in multiple predefined VM shapes with up to 60vCPUs per VM and 4GB of memory per vCPU. They also offer up to 32 Gbps networking bandwidth and a wide range of network-attached storage options. This makes "Tau VMs ideal for scale-out workloads including web servers, containerized microservices, data-logging processing, media transcoding, and large-scale Java applications," Google stated in a blog post. 
Also, Google Kubernetes Engine will support Tau VMs on day 1 to help users optimize the price-performance for containerized workloads. Tau VMs can be added to GKE clusters through the specification of T2D machine type in GKE node-pools. 
"We were impressed when we tested Google Cloud's new Tau VMs with Google Kubernetes Engine. While it's early days, we believe we can gain double digits in infrastructure performance improvements for key workloads—enabling us to do more with less and invest even more in new features for our amazing Snapchat community," said Cody Powell, a senior engineering manager at Snap Inc.