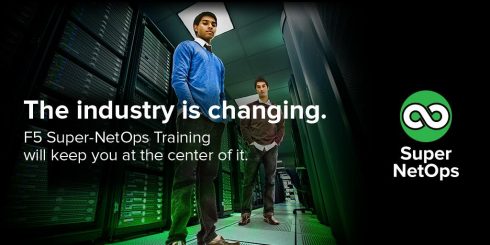 F5 Networks has announced the launch of the Super-NetOps Initiative. The program offers free training in order to help IT professionals deliver critical network operation functions through DevOps methodologies. The goal of the program is to help professionals learn skills that are necessary to standardize critical applications and reducing service time.
"Network operations expertise is more important than ever. The cloud is driving exponential growth in applications, along with requirements that they be faster, more secure, and always available," said Kara Sprague, senior vice president and general manager of the application delivery controller business unit at F5. "Super-NetOps will help network operations professionals build on their decades of experience deploying, managing, maintaining, and securing applications, and equip them to deliver the automation and agility needed by DevOps teams."
The program offers a training course with two modules including DevOps methodologies and the concepts of automation, orchestration, and infrastructure as code. This will be shown through video instructions and hands-on instructions with guides.
"Automation-focused DevOps is an integral part of modernizing network infrastructure, and through a series of F5 integrations with Red Hat Ansible Automation, F5 users can more simply automate and orchestrate their networks," said Justin Nemmers, general manager of Ansible Automation at Red Hat.
In the coming months, the program will also expand into a variety of topics including agile methodologies, application language frameworks, and third-party automation toolchain enablement.