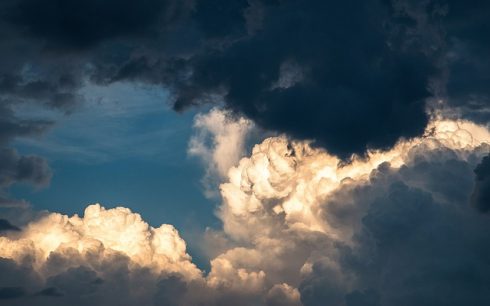 Organizations are eager to adopt cloud-based architectures. According to a cloud usage survey conducted by Denodo, 76 percent of respondents are using the cloud and 45 percent of them leverage a hybrid cloud model. More than half of the participants are planning a cloud initiative this year.
The  survey was based off of responses from 109 executives and IT professionals. Of the respondents, almost half of cloud users are using AWS, 20 percent use Microsoft Azure, and 13 percent use Google Cloud Platform.
Though cloud is popular, it is not without its challenges, the survey reports. Many businesses are looking to utilize data virtualization to reap the benefits of the cloud and to make sure that businesses can apply data found in these mixed environments. Data virtualization provides organizations with a view of all enterprise data without having to replicate information into a physical repository that would cost time, money, and resources.
Data virtualization can help with the transition from legacy applications deployed on-premise to SaaS applications in the cloud. By facilitating the movement of data from on-premises systems to an analytics platform, it can enable analytics in the cloud. Data virtualization also allows for seamless integration of data across application on-premises and in the cloud by providing the fabric for hybrid data.
"While transitioning to cloud can be disruptive, data virtualization can help minimize the impact on business by isolating the changes," said Ravi Shankar, CMO of Denodo.  "Without a proper hybrid integration layer, cloud apps and databases can become siloed. Data virtualization can open these silos and allow users to access all their data and take advantage of cloud modernization, analytics, and hybrid data fabric."