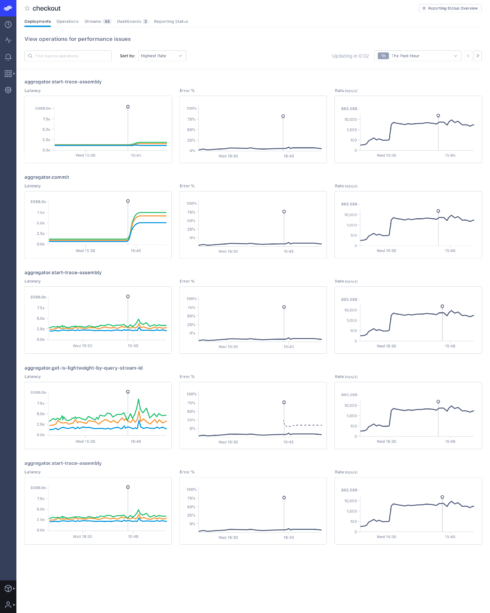 Observability solution provider LightStep is releasing its Service Health for Deployments solution, designed to spot and fix service health issues that come during and after deployments. 
According to the company, deployments often result in regressions, which then take up time investigating the root cause. Service Health for Deployments performs root cause analysis to find out what went wrong and help users proactively monitor deployments. 
RELATED CONTENT: Logz.io predicts 2020 will be the year more teams invest in observability
Features include:
More visibility into latency, error ratio and throughput changes
Ability to understand why a regression occurred with trace analysis functionality
Ability to compare latency distributions
Ability to identify tags with the biggest impact
And visibility into the operations that contribute the most latency
"Microservices have become ubiquitous among enterprise development teams. According to research LightStep conducted, about 9 in 10 enterprise development teams are currently using or plan to use microservices. Unfortunately, when microservices scale, systems grow exponentially complex – making it extremely difficult for developers to understand why services fail. LightStep Service Health for Deployments empowers developers with the ability to seamlessly navigate evolving end-to-end application stacks so they can quickly identify and resolve service health issues before they impact the customer experience," the company wrote in an announcement.