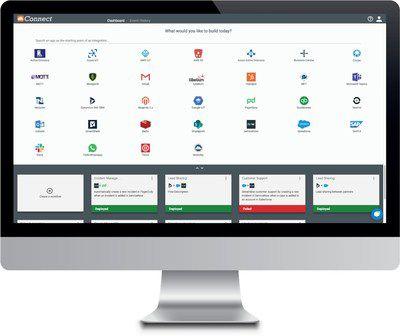 Platform as a service provider RoboMQ announced an integration with ServiceNow as an API connector.
ServiceNow customers can now build and deploy integration workflows that streamline and automate business processes with other SaaS, cloud and enterprise applications using the available API connectors within Connect iPaaS.
Connect iPaaS is a no-code API and data integration platform used to build business workflows using drag and drop elements and semantic data mapping on an event-driven UI.
"By leveraging the power of Connect iPaaS's enterprise and SaaS application connectors with ServiceNow, line of business users can create business processes that enable lightning-fast incident response across channels, streamline employee access provisioning and asset management, integrate service order fulfillment, and more," RoboMQ wrote in a post. 
With the ServiceNow connector available on Connect iPaaS, free trial users and paid customers of RoboMQ have access to the full set of APIs available on ServiceNow.