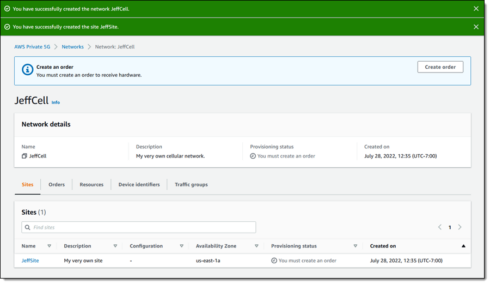 The team at AWS unveiled AWS Private 5G, a new service that allows users to design and deploy their own private mobile network in just a few days. This network can be used to communicate with the sensors and actuators in smart factories, or to provide better connectivity for handheld devices, scanners, and tablets for process automation. 
According to the company, this release makes use of CBRS spectrum and currently supports 4G LTE with plans to support 5G in the future, offering users a consistent and predictable level of throughput with low latency. 
AWS Private 5G operates on AWS-managed infrastructure and is self-service and API driven. It also brings the ability to scale with respect to geographic coverage, device count, and overall throughput. 
Additionally, it can be paired with other aspects of AWS and allows users to use AWS Identity and Access Management to control access to both devices and applications.
Customers will also receive with their order a radio unit that requires AC power and wired access to the public internet as well as ten SIM cards. After receiving the package, AWS recommends a Certified Professional Installer be utilized in order to set it up. 
To learn more, visit the website.