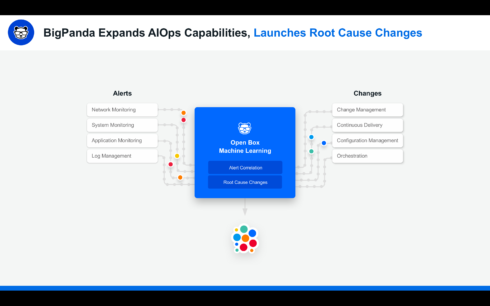 BigPanda has announced a major expansion to its AIOps platform. The platform will now enable IT operations, network operations centers (NOC), and DevOps teams to quickly investigate and resolve issues.
New features include root cause changes and a real-time topology mesh.
The Root Cause Changes feature ingests change data and then uses machine learning to correlate that data alongside alerts collected from monitoring tools. This allows teams to discover the root cause of an issue.
The Topology Mesh ingests topology data from configuration management, cloud and virtualization management, service discovery, and APM and CMDB tools. Then it will provide a real-time topology model of the IT stack.
"Today's IT environments are very fast-moving and constantly changing. Changes in software and infrastructure occur several times a day at most enterprises, which dramatically increases the potential for unexpected incidents and outages. Unfortunately, legacy IT operations tools weren't designed for environments of rapid change and are slowing down operations teams from discovering and resolving outages in a timely manner," said Assaf Resnick, CEO and co-founder, BigPanda. "BigPanda's new offering puts, for the first time, the root-cause change behind an outage at the IT Ops teams' fingertips, slashing mean-time-to-resolution and improving the performance of critical systems and applications. This is a win for IT operations teams, their enterprises, and most importantly, their customers."