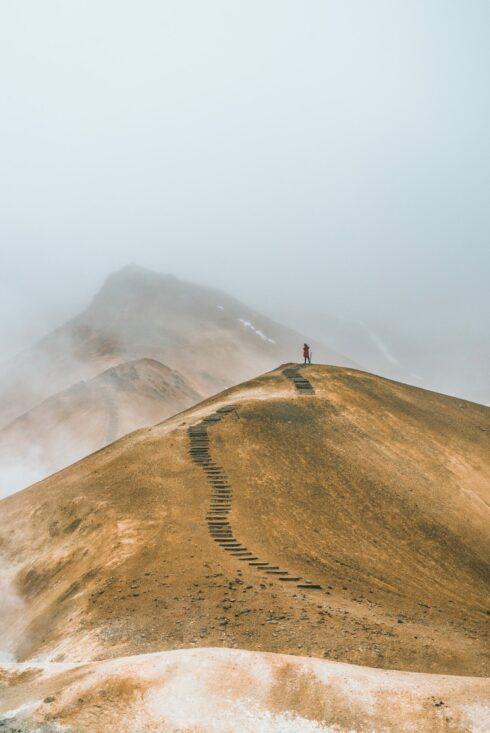 A success path is often prescribed and can be seen as formulaic in a way. There are critical milestones to continue progression and an ultimate goal to achieve. But AI has upended how companies look at their technology goals and associated success paths. The ability to apply machine learning and AI models means that a progressive, linear path can become a jagged lightning bolt. 
I've had the incredible privilege of meeting with a number of different companies across the globe over the past couple of months. These conversations have really demonstrated that each company's journey with AI is unique and must incorporate many temporal, cultural, and technology factors. Every single one (and we're talking about hundreds of organizations around the world in cities like Melbourne, Australia, NYC and Chicago, Sao Paulo, Brazil, Singapore, etc.) is already using AI in areas of their business and are strapped with the task of determining the path for AI going forward.
What is incredibly interesting is that there hasn't been a single, fail-safe way to look at how to bring AI into the organization. But I'll share one way that is showing incredible promise: AIOps. As Gartner put it, "There is no future of IT operations that does not include AIOps. This is due to the rapid growth in data volumes and pace of change that cannot wait on humans to derive insights."
More than having AI in its name, AIOps is a way to incorporate machine learning and artificial intelligence into IT operations to optimize service availability and delivery. It includes monitoring and observability for predictive capabilities, actionable insights, and automated remediation. Simply put, it gives companies a way to manage IT that is less burdensome and is more responsive to business needs – regardless of technology deployment mode, from public cloud to private cloud to multi-cloud to edge.
It sounds simple enough, but the path to implementing AI is much more nuanced, especially by region. In my conversations with customers, I learned that data management often poses the greatest challenge to Brazilian enterprises. Whereas in the Asia Pacific region, it's a matter of taming IT complexity to apply the learning and AI models to their operations. In Europe, data regulation and compliance can create challenges, while, in North America, there is an overwhelming choice for point products that offer monitoring and associated AI tooling.
According to Enterprise Strategy Group's Distributed Cloud Series: Observability and Demystifying AIOps report, 55% of organizations with observability practices use AIOps, but the results they currently receive have been mixed because of poor data quality, lackluster or incomplete model training, and a lack of integration with other infrastructure management tools.
So, what can AIOps look like in action? For some, it might be monitoring activities in real-time or seeing and responding to issues before they have a chance to impact the business. For others, AIOps may free up IT personnel to focus on higher-value projects or jumpstart productivity and innovation capabilities. Some organizations may realize all of these benefits.
When it comes down to it, organizations of all sizes and across industries have different needs in thinking about how to achieve success and break down the barriers to AIOps adoption. Software providers must listen and cater to the changing environments, budgets, and needs of their customers.
Implementing new technology is more than just purchasing and integrating the technology into the toolset. The success of technology implementation is highly contingent on the partnership between the IT organization, the business, and the top-down alignment to ensure clear agreement on the intent and goals and then adoption. The most successful ITOps teams can leverage new AI capabilities in a strategic and tactical way to drive efficiencies, cost reduction, and speed throughout IT processes.
The opportunity for AIOps is unbounded – it is a way to harness the power of data in every organization to bring together functions and teams to drive change. And this change allows visibility and observability across the company to move at the speed of business and exceed customer expectations. The path to AIOps is undefined, but it all starts with shaping the organization for success.