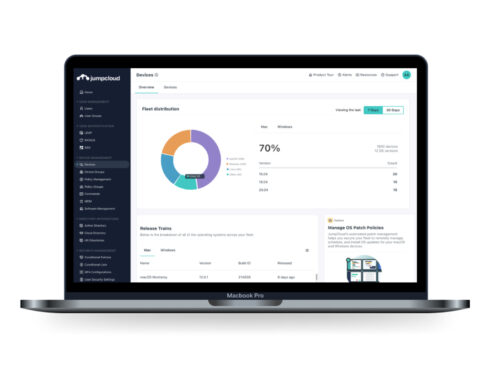 JumpCloud has added new patch management capabilities to its cloud directory platform to give organizations more insight into potential vulnerabilities in their systems and enable them to deploy automated patches. Users will be able to create schedules, report on system patches and versions, and see patch versions across their organization. 
"We all know that users don't update their devices with bug fixes or security patches with any regularity or discipline," said Greg Armanini, senior director of product management at JumpCloud. "This creates huge security gaps for every organization, especially those that are distributed, which is almost every organization today. JumpCloud Patch Management solves this problem quickly and easily, and delivers robust updates that improve security, enhance organization protection, and provide tremendous peace of mind as a result."
SentinelOne and MimeCast announce new integration
The new integration will enable companies to accelerate their incident response processes. When SentinelOne detects a threat, the integration will automatically respond by suspending a user's email, blocking the user's email, or quarantining the account until the threat has been responded to. 
"The speed and sophistication with which adversaries are attacking organizations has become staggering, and too often SOC teams are burdened with investigating security issues as opposed to solving them," said Yonni Shelmerdine, VP of product management at SentinelOne. "The integrated solution enables our customers to accelerate incident response and contain threats faster by automatically quarantining affected users in Mimecast. This ultimately reduces complexity, minimizes risk, and decreases the demands on SOC teams."
SoftIron to provide Ceph Storage integration on SUSE Rancher
More specifically, the integration will support SoftIron HyperDrive storage appliances that use the HyperDrive Storage Plugin for SUSE Rancher. It will enable customers to use Ceph's object, block, and file storage protocols from a single platform.
Customers will be able to access this integration through the SUSE Rancher Apps & Marketplace and then integrate and manage the SoftIron capabilities though the SUSE Rancher container management platform.