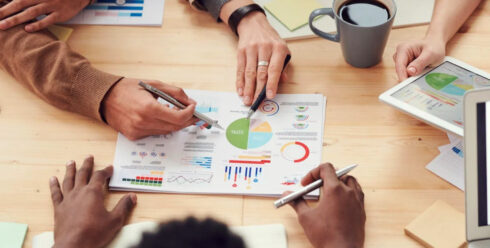 New Relic, the all-in-one observability platform, today announced the general availability of new error tracking capabilities intended to help engineering teams detect, triage, and take action before users are impacted.
According to the company, these new features grow its integrated errors inbox solution to offer a new user impact view, access to correlation data across traces and logs, as well as an improved integration with Slack.
"As applications grow more complex, engineers need a system in place to proactively triage and fix errors before the customer experience is impacted," said Manav Khurana, observability product GM & chief growth officer at New Relic. "New Relic error tracking gives web, mobile, and back-end engineers a single place to prioritize and resolve issues faster whenever a critical, customer-impacting error arises. Because error tracking is part of our all-in-one observability platform, we are able to automatically display relevant traces and logs in context of an error, helping engineers debug errors faster."
The company stated that this expansion of its error tracking features serves to help engineering teams detect errors that have fallen through the cracks in order to reduce engineering toil and improve user experience.
These new capabilities offer users several benefits, such as the ability to see and sort through errors grouped by unique users impacted over time; find the root cause of errors spanning the full stack by utilizing stack traces, distributed tracing, and logs; and eliminate the need for teams to switch between multiple platforms to find and triage errors with the Slack integration. 
"At Beyond Finance, our mission is simple: we want to help individuals move beyond debt. A critical part of ensuring that happens is being able to monitor the health of our applications," said Ashley Zagorski, software engineer at Beyond Finance. "We use error tracking to detect, triage, and resolve full-stack errors—all in one place. With Error Tracking as the source of truth, my engineering team can better collaborate to understand, troubleshoot, and ultimately resolve errors faster, creating better customer experiences and freeing up more time for innovation."
For more information, visit the website.