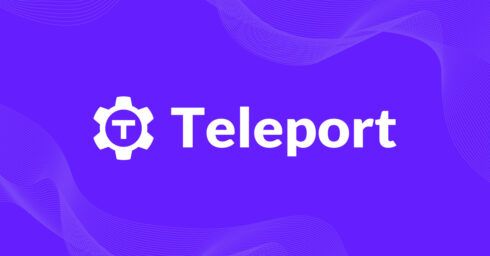 The identity-based infrastructure access management provider Teleport announced Teleport 10 which features Passwordless Access, a single sign-on infrastructure access solution that completely eliminates the need for usernames, passwords, private keys, and other secrets. 
Teleport 10 offers scalable identity-based access while greatly reducing the probability of lost, shared or stolen credentials. Teleport Passwordless Access is based on the Fast Identity Online (FIDO) Alliance WebAuthn standard of biometrics solutions. 
"Stolen credentials are the number one cause of data breaches. Once bad actors gain access to an organization's infrastructure, they can then pivot within the system and access as much sensitive information as possible," said Alan Goode, CEO and chief analyst at Goode Intelligence. "Teleport 10 disrupts this common pattern with biometric identity-based access management that supports FIDO authentication standards – a first for infrastructure settings. Any enterprise can benefit directly from this transition to a new access paradigm."
Teleport 10 enables single sign-on infrastructure resources without passwords, usernames or other digital secrets like SSH keys.
Users can gain access to protected resources like Linux or Windows servers, databases, Kubernetes clusters, and internal private applications.
In addition to Passwordless Access, Teleport 10 includes several new key features such as just-in-time access requests that allow an engineer to request access to one or more individual resources when they need it and have the request approved automatically based on policy or via modern tools. Teleport Machine ID delivers identity-based access and audit for engineers and the applications they write and additional supported databases.