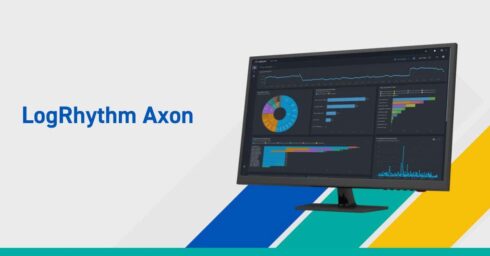 LogRhythm announced a new release of its Axon solution that introduces significant enhancements and expansion to Axon and the full suite of LogRhythm solutions. The release enhances the capabilities of security operations centers by allowing seamless detection, investigation, and response to potential threats.
LogRhythm Axon is a cloud-native SaaS platform with an interface that collects and enriches disparate logs and makes it easy to search for, analyze, and report on potential threats.
The company introduced case management, enabling automated case creation for investigative workflows, reducing duplication of efforts, and optimizing threat mitigation. Additionally, Axon has a new Signal Replay feature for testing analytics rules. LogRhythm SIEM now offers centralized log source onboarding, simplifying the process, streamlining workflows through a single interface, and increasing productivity while reducing administrative tasks by half, LogRhythm explained.
LogRhythm has also introduced in-product resource centers for its SIEM and Axon products, offering security teams quick access to tutorials, documentation, release details, and community support. These hubs help users better understand and maximize the platforms, leading to a faster time to value.
The company has expanded its LogRhythm Axon SIEM platform to the APAC region, specifically with a new instance in Australia. This expansion aims to offer customers a flexible solution to enhance security operations and provide comprehensive protection.
In partnership with Seamless Intelligence, LogRhythm's partner of the year in Australia, a managed services layer will also be available for LogRhythm Axon customers. "LogRhythm Axon significantly advances what customers can and should expect from a cloud-native SaaS SIEM platform. We've been impressed with its platform design and architecture, as well as the continuous pace of innovation," said Chris Bolan, managing director of Seamless Intelligence. "Our Axon managed services are being developed to take advantage of the platform's capabilities and to provide our clients with the world-class cybersecurity solution and services needed to keep their organizations safe."