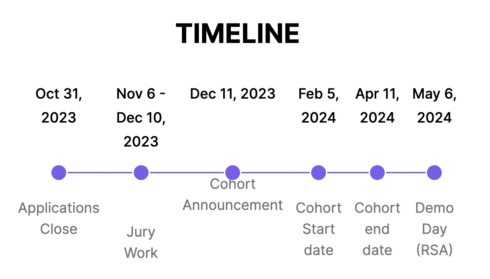 CrowdStrike has introduced the AWS & CrowdStrike Cybersecurity Startup Accelerator for EMEA-based startups. 
This accelerator program, part of AWS Startup Loft Accelerator, aims to support and nurture innovative cybersecurity startups in the region. It offers tailored mentorship, technical guidance, and partnership prospects. 
Additionally, promising early-stage cybersecurity firms may receive funding through CrowdStrike's investment vehicle, the CrowdStrike Falcon Fund, making it a valuable opportunity for emerging disruptors in the cybersecurity sector.
Applications for the AWS & CrowdStrike Cybersecurity Accelerator are open from September 27 to October 31, 2023. To apply, visit this website. Selected startups will be enrolled in a free 10-week no cost program that includes office hours with AWS Cybersecurity experts and CrowdStrike executives, access to top-tier cybersecurity global investors, enablement sessions, up to $25,000 in AWS Activate credits, among other exclusive benefits, according to CrowdStrike. 
"CrowdStrike's category creating journey from startup to market leader was built on AWS and together we have created an enhanced AWS go-to-market – bringing cybersecurity to the cloud era," said Daniel Bernard, chief business officer at CrowdStrike. "Now, with the creation of the AWS& CrowdStrike Cybersecurity Startup Accelerator, we are combining the tech expertise of two of the most reputable names in the industry to share best practices and business-critical resources for the next-generation of cybersecurity innovators building on AWS and the Falcon platform."