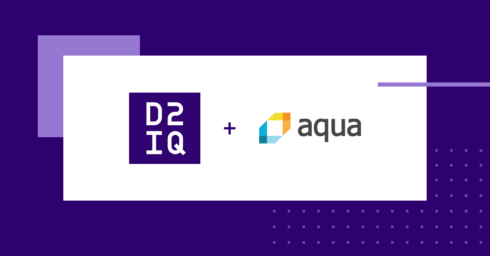 D2iQ announced a partnership with Aqua Security that will enable organizations to create seamless DevSecOps experiences that accelerate the deployment of secure smart cloud-native applications.
With the partnership, organizations can run Aqua's Cloud Native Application Protection Platform (CNAPP) on the D2iQ Kubernetes Platform (DKP) and enhance the security of containerized workloads. 
Aqua on DKP can help organizations automate and simplify DevSecOps to reduce risk, enhance workload management, and stop cloud-native attacks.
"Aqua and D2iQ both place immense importance on stopping attacks across the cloud-native application lifecycle, from development to production," said Dror Davidoff, co-founder and CEO, Aqua Security. "The combined power of DKP's automation capabilities and Aqua's full lifecycle platform enables organizations to seamlessly adopt Kubernetes and do so with the assurance of end-to-end security built specifically for cloud-native applications."
While DKP focuses on simplifying Kubernetes complexities and granting operational insights for easier management, Aqua secures these processes from beginning to end, with the combined technologies creating a seamless DevSecOps experience, according to the companies in a post.