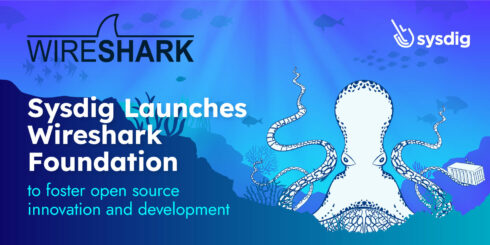 The unified cloud and security company Sysdig Inc. today announced the Wireshark Foundation. The goal of the foundation is to provide a long-term custodian to Wireshark, the open-source project that allows teams to to monitor network traffic, learn protocols, and packet basics as they also troubleshoot network problems.
Additionally, the foundation is intended to help people understand as much about their networks as possible as more daily activities begin to rely on software and, by extension, network connectivity. 
According to the website, through education conferences, the Wireshark Foundation seeks to provide both professionals and students with the knowledge and understanding needed to ensure that the network and systems they rely on are dependable, secure, and fast.
With this, the foundation is intended to educate both current and future generations of network engineers, network architects, students, application engineers, network consultants, and other IT professionals in best practices for troubleshooting, securing, analyzing, maintaining productive networking infrastructures.
The foundation stated that it hopes to achieve this through the use of the Wireshark open-source analyzer as well as other analysis tools. Furthermore, the foundation seeks to use cases and knowledge among members of the Wireshark and other open-source project developer and user communities. 
Sysdig stated that the Wireshark Foundation will operate on an open governance model intended to foster both participation and technical contribution. The foundation will also provide a framework for long-term stewardship and sustainability of the projects it governs.
The foundation is also taking over management of the Wireshark developer and user conference SharkFest, which is taking place in Singapore from April 17-19 2023, San Diego from June 10-15, and Europe with the exact time and location to be announced. 
"We want Wireshark to be set up for long-term success, which includes ensuring the health and independence of the project," said Loris Degioanni, founder and CEO of Sysdig. "Moving Wireshark to a foundation guarantees that Gerald and the rest of the core developers own and operate Wireshark. The open source users can count on the fact that Wireshark will remain and important industry standard for a long time, and that its development will continue to be driven by the community." 
To learn more, visit the website.