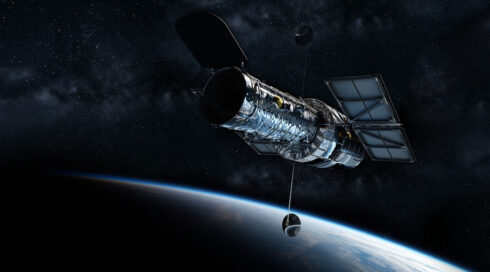 NASA's new James Webb telescope is remarkable. In the coming years, it will discover the edge of the observable universe, allowing astronomers to search for the very earliest stars and galaxies, formed more than 13 billion years ago.
The telescope's visibility surpasses that of its Hubble predecessor 100-fold, providing insights into the nearby universe too, determining whether a planet could harbour liquid water on its surface, for example, and even signatures of habitability. 
Let's bring this visibility breakthrough back down to earth for a moment and focus on IT network visibility. This can sometimes be so poor it feels like the lens cap has been left on the telescope. Explosive growth in new technology adoption, growing complexity, and new architectures are creating multiple network blind spots.
These network monitoring software visibility gaps obscure knowledge about critical applications and service performance. They can also hide security threats making them more difficult to detect. Ultimately, it can impact customer experience, revenue growth, and brand perception.
The evidence is clear to see. A global survey of executives and IT professionals by Dimensional Research finds that 81% of organizations have network blind spots. More than 60% of larger companies state they have 50,000 or more network devices and 73% indicate it is growing increasingly difficult to manage their network. The situation is likely to get worse too: 74% of respondents indicate 10+ new technology types entering their network over the next two years.
According to the study, removing network blind spots and increased monitoring coverage will improve security, reliability, and performance. Those surveyed want network monitoring software to support new and emerging technology, as well traditional equipment, but also expressed value in new features such as flow analytics, network telemetry, chipset monitoring, and artificial intelligence / machine learning (AI/ML). 
Here's the problem. Current monitoring and operations solutions, the Dimensional Research report states, are ill equipped for the tasks at hand, and unable to support a massive influx of new technology over the next two years, leading to slower adoption and deployment with increased business risk.
And without solutions that deliver visibility into remote locations or provide insight into traffic from those locations, IT can become overly dependent on end-users to report app or service issues after these problems have impacted performance. And no organization wants that to happen.
Extend visibility beyond the data center 
Forward-thinking organizations are turning to network monitoring software that can extend visibility out beyond the edge of the enterprise network to internet monitoring, end-user experience monitoring, active testing of network delivery, and network path tracing. 
Being equipped with such capabilities, they can assure hybrid working, SaaS, and Cloud transformations – and successful software-defined network adoption like SD-WAN. All these capabilities need to be integrated with traditional network operations, thus combining alarms, faults, performance, flows, logs, and configuration data available from any part of the network.
Take the real-world example of a major oil and gas services company. Most employees were set to work from home at the outset of the pandemic. The organization needed to scale up the WAN infrastructure from 10,000 to 60,000 users in just a few weeks. The challenge was to see into VPN gateways, ISP links, and Internet router performance to manage this increase in use.  By standardizing on modern network monitoring software, the company benefited from unified performance and capacity analytics that enabled making the right upgrade decisions to increase the number of remote workers by six-fold.
You can learn more about how to tackle the challenges of network visibility in this new eBook '4 Imperatives for Monitoring Modern Networks'. Read now and discover how organizations can create network visibility everywhere … and beyond.