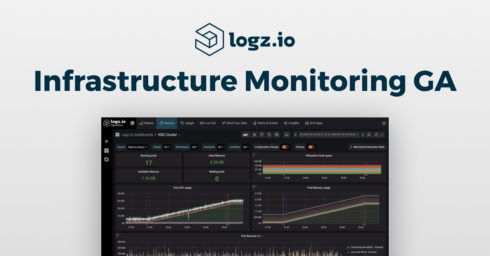 Cloud observability platform Logz.io has announced a new metrics monitoring solution based on the open-source analytics and monitoring solution Grafana. Logz.io Infrastructure Monitoring is designed to help teams manage the costs of data with infrastructure and custom metrics. 
"The release represents a huge next step in our mission to provide the best open source for observability as a fully managed, cost-effective cloud service," Asaf Yigal, co-founder and vice president of product at Logz.io, wrote in a blog post.
Features of the release include the ability to identify trends and issues in production, premade dashboards for common infrastructure services, 18 months metric retention, and correlated alerts between logs, metrics and traces. Users can also configure alerts within Grafana visualizations and build simple alerts based on defined thresholds. 
In addition, the company also announced early availability of Logz.io distributed tracing based on Jaeger. 
"We built this platform to solve real problems that our users are increasingly experiencing everyday such as the need to monitor complex cloud applications and streamline troubleshooting while at the same time, continuing to use the open tools they love without the high cost of operating them," said Roy Nuriel, product manager of infrastructure monitoring at Logz.io.