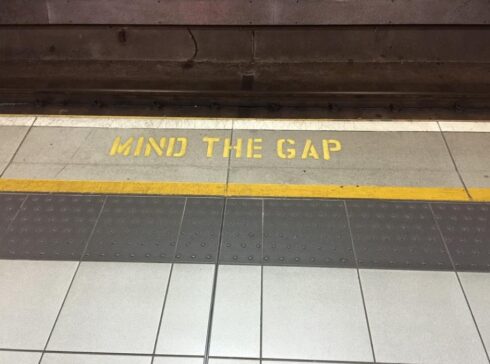 Traditional network monitoring software fills basic needs but also leaves critical gaps in modern network performance and end-user experience visibility, pushing IT leaders to rethink their network monitoring strategies. The blog reveals how the Broadcom Software approach to Experience-Driven NetOps can help your organization bridge the gap between network delivery and the digital experience monitoring, ensure reliable connections that are experience-proven and enable network operations teams to become experience-driven.
---
More than 50 years ago, sound engineer Peter Lodge recorded three immortal words that millions of people still hear every day. 'Mind the gap' is an automated announcement still used by London Underground to warn passengers about the gap between the train and the platform edge.
It's a message that would resonate well in IT operations. Enterprises are increasingly turning to public cloud platforms to improve business agility while reducing the cost and complexity of building new applications. At the same time, the IT organization is no longer the gatekeeper of the network, with employees increasingly relying on 'work from home' infrastructure, internet broadband, software as a service (SaaS), and public cloud networks. 
It's a complex mix. As a result, many organizations are experiencing gaps in monitoring ISP and cloud networks, along with remote work environments. These monitoring voids can quickly lead to increased mean-time-to-repair when issues occur remotely or involve a mix of third-party and on-premises networks.
There's cast-iron evidence to back this up. A recent research report by Dimensional Research reveals that 97% of network and operations professionals report network challenges and 81% confirm blind spots in the network. The worst problem reported was complete outages (37%), likely associated with increasingly negative business ramifications. But network issues have also delayed new projects (36%) and are potentially delaying business opportunities.
So how can IT operations close the gap? In simple terms, the enterprise needs a network monitoring software that reaches beyond the data center infrastructure; providing application-level insights that correspond with the users' digital experience. 
It's time to re-think network monitoring. These are four required capabilities network professionals should consider for a forward-thinking network monitoring platform.
  User experience: Moving business applications to multi-cloud platforms and co-located data centers introduces third-party networks as a performance dependency, making digital experience monitoring between the end-user and the cloud deployments a necessity to ensure seamless user experiences.
  Scale: The dramatic adoption of software as a service (SaaS), unified communications as a service (UcaaS), contact center as a service (CcaaS), and the general work from anywhere (WFA) culture is expanding the network edge at an unprecedented scale. More than ever, network professionals need to harness the complexity and dynamic nature of modern network deployments.
 Security: The modern WAN edge infrastructure involves multi-vendor technologies such as software-defined WAN (SD-WAN), secure web gateway (SWG), next-generation firewall (NGFW), and converged secure access service edge (SASE). This complex mix of security platforms and policies makes it very difficult to detect misconfigurations, potentially resulting in performance issues or security breaches.
 Visibility: The remotely connected workplace introduces a totally different network and app ecosystem, which is new, uncharted water for most network operations teams. Network monitoring software visibility into these remote networks such as home WiFi/LAN is at best patchy, making issue resolution a guessing game.
The bottom line? IT teams need a complete, efficient view of their network infrastructure, including all applications, users, and locations. Without it, IT could become increasingly disconnected from the business, leading to high staff turnover and increased use of outsourcing. The lack of visibility could also erode confidence in IT, forcing decision-makers to reallocate or simply reduce IT budgets. And that could jeopardize efficiency across the organization in the long run.
Traditional network monitoring software fills basic needs but also leaves critical gaps, such as handling increasingly complex infrastructures, visibility beyond the edge into ISP and cloud performance, and insights into the end-user experience. To address these challenges, IT leaders must rethink their network operations and evolve traditional NetOps into Experience-Driven NetOps.
With Experience-Driven NetOps, network teams can leverage a comprehensive platform that proactively identifies the root cause of problems and isolates issues before they impact end-users. Such a solution delivers performance insights across the edge infrastructure, internet connections, and cloud services, allowing teams to plan for network support where it matters most for the business.
Maybe it's time for that 'mind the gap' announcement to be broadcast in IT departments? With a possible slight change to, 'mind the growing void' to ensure networks are experience-proven and network operations teams are experience-driven.
You can learn more about how to tackle the new challenges of network monitoring in this eBook '4 Imperatives for Monitoring Modern Networks'. Discover how organizations can plan their monitoring strategy for the next-generation network technologies.