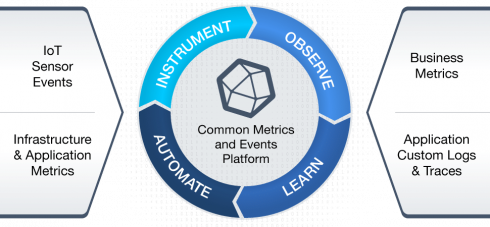 Open-source monitoring and analytics platform developer InfluxData released a new version of InfluxEnterprise today, designed to improve the analytics, self-healing, and permission and authorization management in the time series database platform.
"Today's enhancements to InfluxEnterprise make it easier for administrators to keep this mission critical data available and secure by checking and verifying every requested action – including creating databases, storing data and running queries – against a user's stored authorizations and role," the company wrote in the announcement.
New in this update to InfluxEnterprise is LDAP integration, which the company believes will the user experience by providing an easier way to manage data and users and through single sign-on.
The update also improves advanced analytical functions in the platform, which allow for the creation of complex financial models. The functions are designed to "help teams understand system behavior to predict outages in early stages," the company wrote.
The final major update is to the data replication and self-healing capabilities of the platform, which "automatically detects data inconsistencies, resulting for example from hardware failure or user error, and resolves them so data across all nodes is consistent," according to the announcement.
"Time series platforms are being adopted faster than any other database technology, due to their unique abilities to monitor and analyze IoT, DevOps, Cloud, and Containers; and provide analytics for real-time decision making," Mark Herring, InfluxData CMO, said in the announcement. "As time series platforms continue to gain broader adoption within the enterprise, it's imperative that these platforms fit well with the rest of the IT systems."