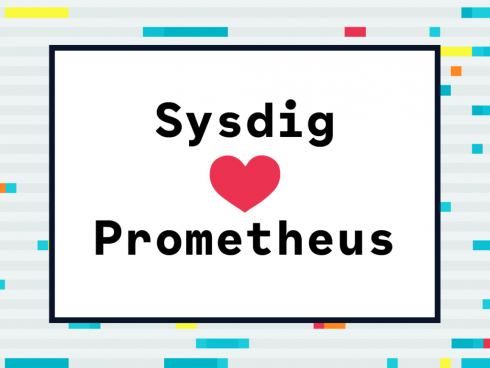 Container monitoring solution provider Sysdig announced expanded support for the open-source Prometheus monitoring system in their flagship Sysdig Monitor software.
Announced late last month, Sysdig will be introducing support subscriptions for users' self-hosted Prometheus environments, giving users direct assistance with managing the performance measuring and monitoring platform.
"Overall, our philosophy is to be open by design in the quest to build our container intelligence platform," Apurva Dave, chief marketing officer with Sysdig, wrote in the announcement. "To that end, we're big fans of Prometheus. The developer community at large uses Prometheus for Kubernetes monitoring, so we wanted to ensure we have a seamless support."
Sysdig's support for Prometheus began last year when the company implemented automatic detection and import of Prometheus metrics in Sysdig Monitor. The company aims to help users move away from vanilla Prometheus to more tailored implementations with the help from the support subscriptions.
"While we believe our new Prometheus support packages will serve a lot of customers well, Sysdig already has hundreds of customers who use Sysdig Monitor as a fully supported commercial software product, in order to reduce their internal management time and resources and implement enterprise-class functionality," Dave wrote. "Incorporating Prometheus support alongside a range of our existing features is a natural next step for us."
Sysdig plans to address customer feedback about Prometheus support in both the SaaS and on-premises Sysdig Monitor offerings with upcoming related functionality. Dave writes that the roadmap for the project includes Grafana support, now in beta, support for more Prometheus metric types, native use of a query language "like PromQL," and easier migration between Prometheus and Sysdig Monitor.