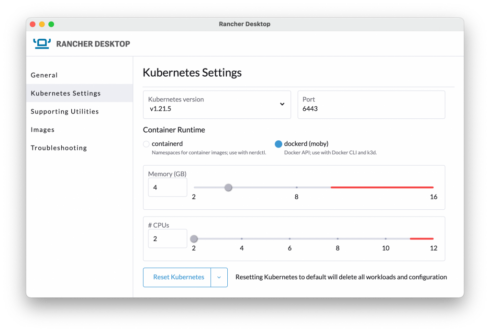 Rancher Desktop 1.0.0, the open-source app for desktop Kubernetes and container management on Mac, Windows and Linux is now available from SUSE, which acquired Rancher in 2020.
Rancher Desktop provides Kubernetes, using the k3s distribution at the version of a user's choice, which enables users to set up a local Kubernetes environment using the same version of Kubernetes  that they are using elsewhere, such as in their production environment. 
When users change the version of Kubernetes that Rancher Desktop is using to a newer version, it will upgrade Kubernetes and keep their workloads. They can choose whether Rancher Desktop is using either containerd or dockerd as a container engine.
Moving forward, the Rancher team said that there will be a stable release process around features and regular patch releases to fix bugs on a predictable schedule.
Also, the team is working on small features and bigger issues, such as improved support for networking when connected to a VPN that will be included in feature releases. It plans to provide more details on major feature development in future announcements. 
Additional details on the latest features of Rancher Desktop are available here.