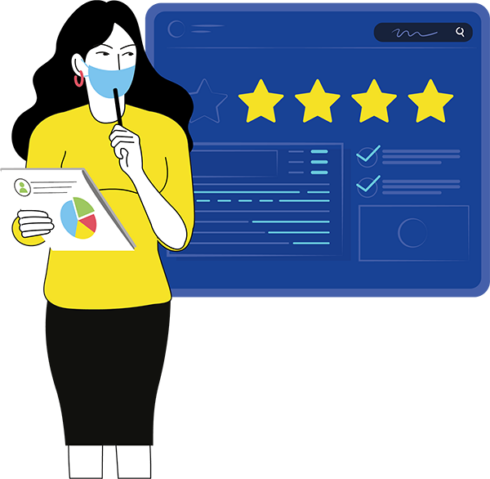 A few years into the pandemic, IT teams are dealing with a new set of problems that are now being considered top priorities. 
This is according to ManageEngine's survey, "The State of ITSM Two Years into the COVID-19 Pandemic." This comes as a follow up to a survey conducted back in 2020 that looked at the challenges that the pandemic caused for IT teams.
The survey looked at 437 IT professionals around the globe in order to gain a better understanding of how organizations have coped with the pandemic and the overall impact that it had. 
Forty-six percent of respondents stated that with three-fifths of the workforce operating in a hybrid setting, managing IT assets has become their biggest challenge, while 41% said that the communication and collaboration aspect was the most prevalent obstacle. 
Both of these are significantly higher on the list than they were in the 2020 survey, registering a difference of 11% and 7% respectively. 
"The survey clearly reveals that traditional IT needs to transform itself in the post-pandemic world to cater to the new realities in the workplace," said Kumaravel Ramakrishnan, evangelist at ManageEngine. "Self-organizing teams, high-velocity workflows and a digital-first approach to customer experience are the hallmarks of new age, democratized IT. At ManageEngine, our focus is on helping customers embrace these changes and better support their users and businesses in hybrid workplaces."
Another change that the survey showed was a drop from 36% to 22% in those that cited that securing company and client data in a distributed network was a key challenge. According to the survey, this drop is most likely due to the proactive efforts of IT teams to ensure these risks were minimized.
The report also found that, compared to the beginning of the pandemic, an extra 47% of organizations are now providing employees with mobile assets. 
However, BYOD policies are still not implemented in a widespread way. Forty percent of organizations still do not have a BYOD policy in place, even two years after the complete disruption of the workplace.
Lastly, the survey found that 34% of organizations still do not offer self-help capabilities for users and 52% do not have chatbots.
To read the full report, visit ManageEngine's website.