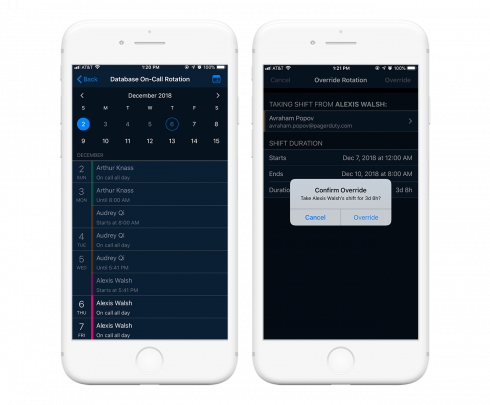 In an effort to provide IT teams with a better way of responding to issues, PagerDuty is releasing an updated version of its mobile app.
"Rising customer expectations demand real-time response, and effective DevOps and ITOps shouldn't just be tied to laptops and desks," PagerDuty wrote in a post.
The app will offer live updates in order to provide responders with real-time context into issues. For example, if an issue resolves before IT gets to it, the app will automatically update the status of that issue.
It adds a scheduler that shows which IT members are on call currently, in the past, and in the future.
The app also includes the ability to tag an incident's priority level. This will enable teams to understand what level of response is needed for certain issues. It also includes response plays, which are packages of incident actions that can be applied when issues are occuring.
Finally, the app now supports capabilities such as tapping to dial or join a bridge and tap to join a Slack channel. According to the company, this will enable faster mobilization and resolution.
For stakeholders, the app will provide a business impact dashboard that shows how incidents impact metrics, point of contact, incident status, priority, and duration.
"In a digital world, real-time operations need to be mobile, work flawlessly, and meet you wherever you are. That's why we've designed PagerDuty to be mobile-first, with a brilliant user experience that puts PagerDuty's unique intelligence, automation, and best practices in the palm of your hand," PagerDuty wrote in a post.