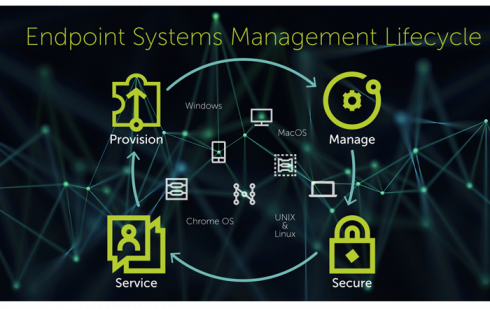 Quest Software has announced the newest version of KACE Systems Management Appliance (SMA). KACE SMA 9.0 allows organizations to "proactively provision, manage, secure, and service their growing endpoint environment."
The platform offers a single console to manage network-attached devices, rather than multiple, different solutions, according to the company. It provides a single view through which business can manage devices, mitigate security risks, address service tickets, and audit for compliance, Quest explained.
According to the company, this release includes new dashboards for the Service Desk. Tickets will automatically be created when certain alerts are raised, and those tickets can be approved or rejected right from email, enabling IT administrators to focus their time on important projects.
It also added Software License Harvest Assistance to help with asset management. Users will now be able to quickly and easily find and remove rarely used software. In addition, software catalog customization will enable users to restrict which items are considered licensed software in License Compliance. They can then choose to see only those items considered to be important to the business, the company explained.
In addition, the company added support for Raspberry Pi and the Raspbian Linux Agent, which enables users to perform inventory, scripts, managed installations, and other actions like other Linux distributions.
Finally, the platform now does two-factor authentication to provide an additional layer of security. According to the company, the solution also now has a common calendar that provides a global view of events such as managed installs, patching, scripts, and OVAL scanning.