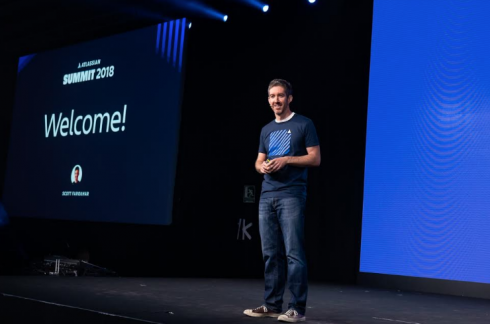 Atlassian is driving deeper into IT Service Management (ITSM) with a deal to acquire incident alerting tool supplier OpsGenie for $295 million and the launch of its new Jira Ops platform.
The company announced the deal and Jira Ops yesterday at the Atlassian Summit Europe, taking place in Barcelona. Atlassian's moves signal a focus on extending its Jira Service Desk, the company's ITSM platform with both intended at responding to major incidents and outages and enabling post mortems to detect the causes.
"Prompt and reliable alerting is the critical first step in incident response, said Atlassian co-founder and co-CEO Scott Farquhar, in a blog post announcing the deal and the plan to offer Jira Ops. "Because today's applications are more complex than ever, incidents often require complex coordination between operations and software development teams. OpsGenie helps notify all the right people through a sophisticated combination of scheduling, escalation paths, and notifications that takes things like time zones and holidays into account."
OpsGenie claims that 3,000 customers use its alerting tool, among them include Air Canada, Overstock and The Washington Post. CEO Berkay Mollamustafaoglu co-founded OpsGenie in 2012 with a focus on giving IT ops teams tools to respond quickly major incidents – those which can have material business impact.
The company started with a multi-channel alerting tool that uses SMS, voice calls, emails and push notification within mobile apps. "As we grew, our product evolved into a platform empowering teams to plan and prepare for incidents, collaborate on the solution, and analyze their response processes to increase operational efficiency," Mollamustafaoglu noted, in a blog post on OpsGenie's site.
IDC analyst Shannon Kalvar said that while Jira currently has notification capability, it is limited. "Jira's existing notification capability is modest and mostly focused around incident status rather than coordinating response," Kalvar said.  "It's still useful, though, for simple in-line escalations. OpsGenie really shines when you have to coordinate a larger team, for what we sometimes call 'major incident response.'"
Atlassian, is best known for its agile development tooling has offered Jira as a bug tracking tool that is popular in development shops focused on DevOps processes, extended into ITSM with Jira Service Desk five years ago.
While it competes with the likes of ServiceNow, BMC, Micro Focus and Ivanti, among numerous others, Jira Service Desk has carved a reasonable niche in the market, particularly among organizations that have adopted DevOps practices and methodologies, said Gartner analyst and ITSM research director Kenneth Gonzalez.
But Jira Service Desk doesn't have many of the features that those larger rivals offer. "From a pure service desk perspective, in what we normally see in the ITSM space, they've had some challenges because ITSM suites have a lot of different functionality," Gonzalez said. "There are certain things that Jira Service Desk can do that require plugins, which lends itself more do-it-yourself mentality rather than install and configure. But for customers who are DevOps shops, being able to utilize the product as part of their overall flow, makes a whole lot of sense."
Atlassian describes Jira Ops a platform to coordinate incident response, with support for alerting, escalation, real-time chat, communications provided with the company's Statuspage tool and the ability to provide post mortems to determine the cause of a failure. Organizations can tap from 1,000 tools in the Jira marketplace to create their own integrations but Jira Ops will come with pre-built support for OpsGenie, as well as other leading alerting solutions, including PagerDuty and xMatters, and with messaging and communication tools, initially Slack.
"Incident management is a major gap in the market for IT and now we are going after this space," said Sid Suri, Atlassian's head of IT strategy.
Atlassian said it expects the deal to acquire OpsGenie to close next month.