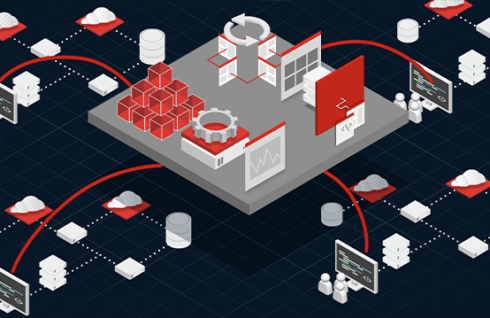 Red Hat announced the release of Ansible Automation Platform 2 to drive cloud-native automation and help developers become automators. 
The latest version of the platform adds self-contained automation capabilities while shifting automation more deeply into the application development lifecycle.
The platform is now fully restructured for a hybrid cloud-native world and it makes it easier for IT teams to address automation needs at scale across varied environments and systems in a standardized way.
With the automation controller, users can more reliably and consistently scale automation on demand and take a systematic approach to standardize automation practices while helping to reduce automation irregularities across the enterprise, according to Red Hat. 
The new automation mesh capability within Ansible Automation Platform connects disparate automation components together and provides status checks on automation environments across the IT estate.  
The latest platform expands the concept of automation execution environments which deliver self-contained automation spaces that can be easily replicated and repeated across an organization. 
Additionally, a new automation content navigator helps teams more quickly validate that automation content is working as it should across even the largest environments. 
The Red Hat Ansible Automation Platform Operator integrates Ansible Automation Platform directly with Red Hat OpenShift, enabling smoother cloud-native deployment of automation clusters, easier management and migration of data and platform performance upgrades further cementing automation into cloud-native processes.
Lastly, Red Hat Insights includes added features such as Advisor for analyzing automation controllers against a set of recommendations, Drift for creating an automation controller baseline that helps drive configuration consistency, and Policies, which enables organizations to create unique internal policies that can identify and eliminate problem scenarios specific to their environment.