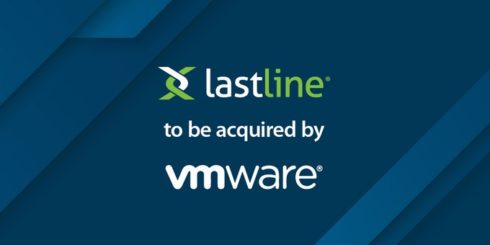 VMware is looking to ramp up its security efforts with the acquisition of Lastline. The company announced intent to acquire the anti-malware research and AI-powered network detection and response platform provider. According to VMware, it's more important than ever to ensure businesses have the proper security measures in place as work becomes more distributed and hyperconnected. 
One of Lastline's key capabilities is a malware sandbox that goes beyond inspecting malware as a black box and uses full-system emulation to look at everything the malware executes. 
"This yields a deeper understanding of how the malware works, which allows the Lastline team to also detect and block the many derivates of malware families. As a result, Lastline's system detects twice the number of malicious files as a signature-based system. Lastline detonates more than 5 million file samples daily, and the Lastline technology protects more than 20 million users across 100," Tom Gillis, SVP and GM of networking and security business unit of VMware, wrote in a post.
Lastline also applies machine learning capabilities to recognize attack elements, provide anomaly detection and enable deep understanding of malicious behaviors such as data exfiltration, East-West movement, and command and control activity. 
As part of the acquisition, Lastline will provide threat research and cybersecurity expertise. Its team of network-focused anti-malware researchers, developers and security experts will join the VMware NSX team. VMware NSX provides deep visibility into network traffic and enables network analytics at scale.